The World Cup Is Here!
Posted by EyePromise on Nov 30th 2022
Two hundred twenty-seven million fans per day. Eight hundred sixty-five games played. Two hundred six teams fighting to qualify. Thirty-one teams compete. Seven stadiums built. One trophy to hoist. These are the numbers surrounding the 2022 World Cup! This year's tournament has been an exciting one with surprising upsets and nail-biting finishes. Get all the details thus far for the most'-watched sporting event in the world.
Teams to Watch
According to FIFA, the top-ranked countries in the world are: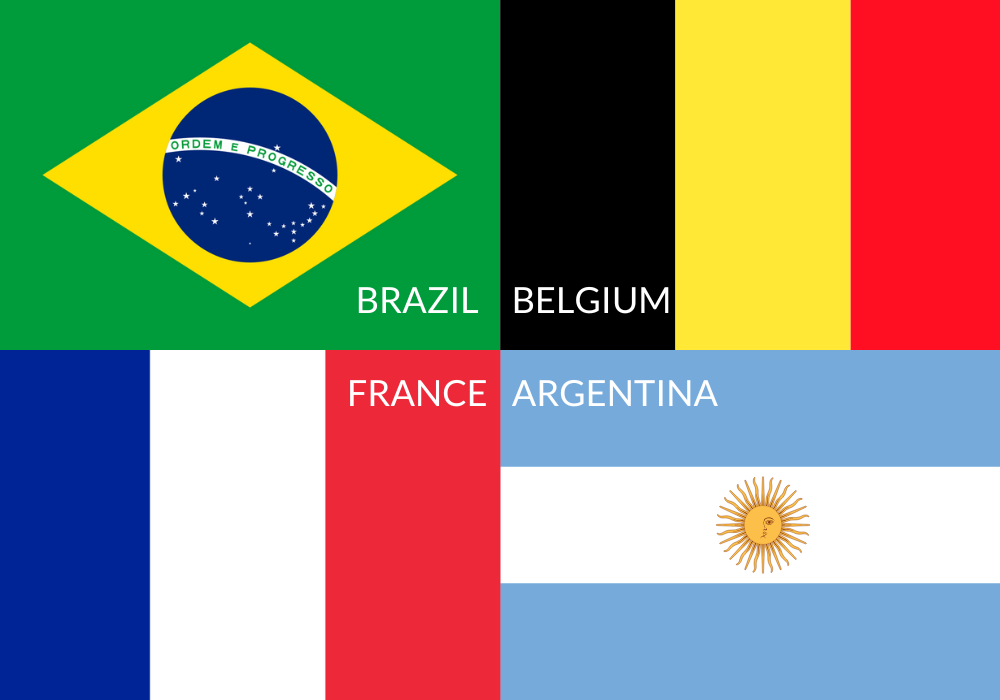 Brazil
Belgium
Argentina
France
England
Italy
Spain
Netherlands
Portugal
Denmark
So far, Spain has been a dominant force, winning their first game 7-0 but tied Germany 1-1. France, the defending World Cup champions, have also had a powerful start despite falling behind in their first game against Australia. Perhaps the most shocking development of this World Cup is the number 6 ranked team, Italy, did not qualify. It just goes to show that rankings aren't everything!
Surprising Upsets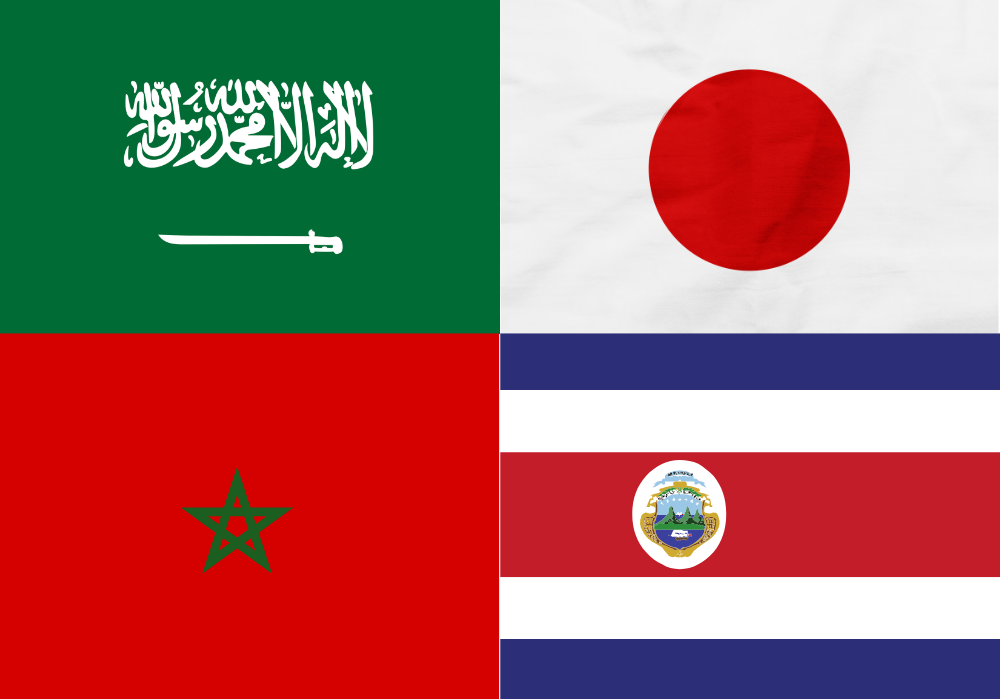 The 2022 World Cup has had more surprises since the shocking news of Italy's qualification miss. Top-ranked countries have been coming up short in several matches during the group stages (the first round of the tournament). The first shock was when #3 ranked Argentina lost to Saudi Arabia in their opening game. Not only did they lose, but Argentina was up 1-0 and let up 2 goals, allowing Saudi Arabia to take the win.
Another upset came at the hands of Japan when they beat Germany. Once again, Germany had the lead 1-0, but let up a pair of goals to Japan, the second of which came in the last 10 minutes of the game. While Japan was able to upset Germany, Costa Rica was able to pull off a 1-0 victory against the Japanese national team.
Number 2-ranked Belgium also took a surprising L in the group stage at the unlikely hands of Morocco. In this downright shocking turn of events, Belgium failed to get a goal against the Moroccan defense, while Morocco managed to score twice on Belgium's keeper Thibaut Courtois. While these upsets are baffling, there's plenty of soccer left to be played!
Eye Health and Soccer
Eye health is incredibly important to a soccer player, and several visual functions impact a player's ability to compete.
Contrast sensitivity helps players detect subtle changes in the field (i.e., a patch of grass or divot) that could impact the trajectory of a pass.
Visual processing speeds help players react quicker to what they're seeing. This means getting to a cross before a defender or cutting off a pass before the forward can make a run.
Glare recovery is especially important when playing under stadium lights. When a keeper's punt crosses those bright lights, it's imperative for the players' eyes to recover quick from that intense flash of light. Thus, improved glare recovery means a player's eyes return to "normal" faster, allowing them to see the developing play.
Light sensitivity is similar to glare recovery but can impact a player day or night. If a player's eyes are too sensitive to the bright light, crosses and other lofted passes can become difficult to track and ultimately play.
Peripheral vision is perhaps most important for defenders. The ability to see players darting around and making runs without taking their eye off the player with the ball allows defenders to keep their eye on the play without losing their mark (the player they're specifically supposed to defend).
Far acuity is a player's ability to see small details at a distance. Is that ball curving in towards the goal? Is that player looking across the field or at the next closest defender? These subtle details help a player understand what they need to prepare for in terms of play.
EyePromise® for MVP
As the #1 choice of eye doctors and professional athletes, EyePromise offers clinically proven eye health supplements that can improve visual performance. From baseball players to golf champions, EyePromise has helped the most elite athletes upgrade their eyes and their game through nutrition. The eyes are a critical piece of the performance puzzle and often go overlooked when it comes to improving performance. That's where EyePromise comes in.
With 30+ years of eye health and nutrition science behind each product, EyePromise eye health supplements have been demonstrated to help improve these visual functions. The key ingredients are dietary zeaxanthin (zee-uh-zan-thin) and lutein (loo-teen), which are the natural antioxidants chosen by the eye to protect and enhance vision. These ingredients form a protective layer that acts like polarized internal sunglasses, making the field of vision crisper, clearer, and more precise.
EyePromise is the only eye health performance supplement with the levels of dietary zeaxanthin and lutein to match the eye's natural ratios. Additionally, its Vizual Edge line of supplements is NSF Certified for Sport, which is why EyePromise is the official eye vitamin of the Boston Red Sox as well as a proud partner of professional golfers Padraig Harrington, Colin Montgomerie, Lee Hodges, Dylan Wu, and Jared Wolfe.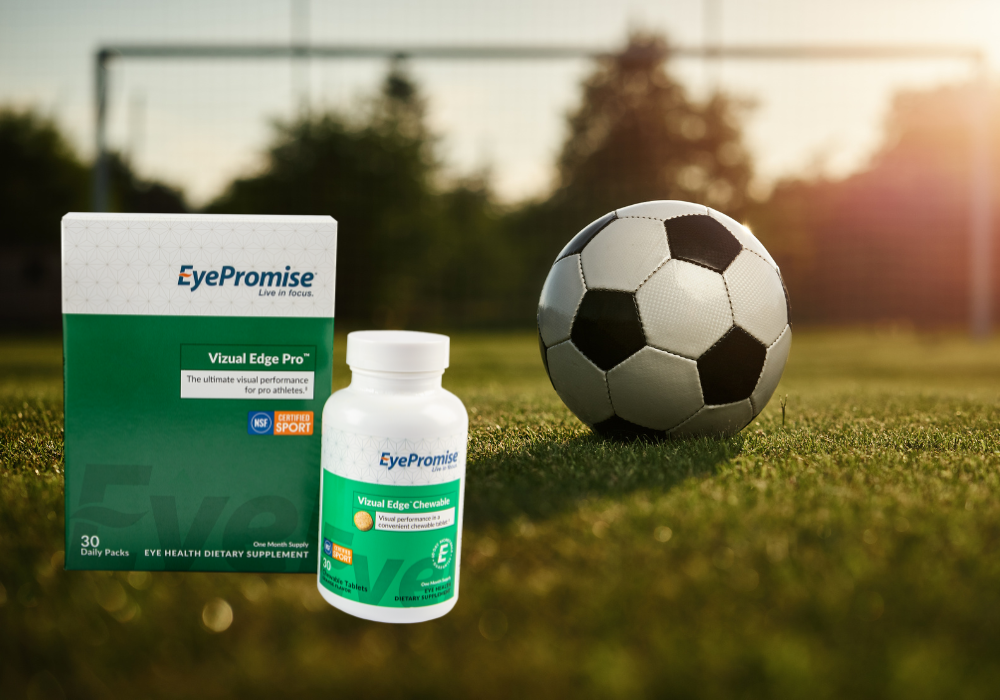 Learn more about EyePromise's performance products.
The World Cup is one of the most watched sporting events across the world. Make sure you're catching all the action with the clearest vision by taking EyePromise.