golf
Golf is a visually challenging sport. From spotting the flag hundreds of yards away to tracking a drive across the bright sun to reading the subtle contrast of the greens, your eyes need to be at peak performance to help you play your best. Nutrition is a big part of that performance, specifically 2 antioxidants called zeaxanthin (zee-uh-zan-thin) and lutein (loo-teen).
These critical antioxidants build up in the eyes and brain, serving as protective pigments while working together to create the "internal sunglasses" that add definition to your vision. Found in leafy greens and brightly colored fruits and vegetables, you'd have to eat over 50 ears of corn a day to get the amount of zeaxanthin and lutein you need to improve your visual performance.
How Do Zeaxanthin and Lutein Improve Your Golf Performance?
See the subtle slopes in the greens and plan your putt better.
Find the fairways without blinding and distracting glare.
See the details of the course to play more confidently.
How EyePromise Can Help Upgrade Your Eyes
Backed by over 30 years of eye health and nutrition science, EyePromise knows that it takes to improve vision and edge out the competition. That's how our eye health supplement line became the #1 choice of eye doctors and professional athletes across the country. Each formula is crafted with clinically proven, natural ingredients, delivering exactly what your eyes need. Specifically, our Vizual Edge line supplies athletes like you with the amounts of zeaxanthin and lutein needed to make the changes in visual performance mentioned above.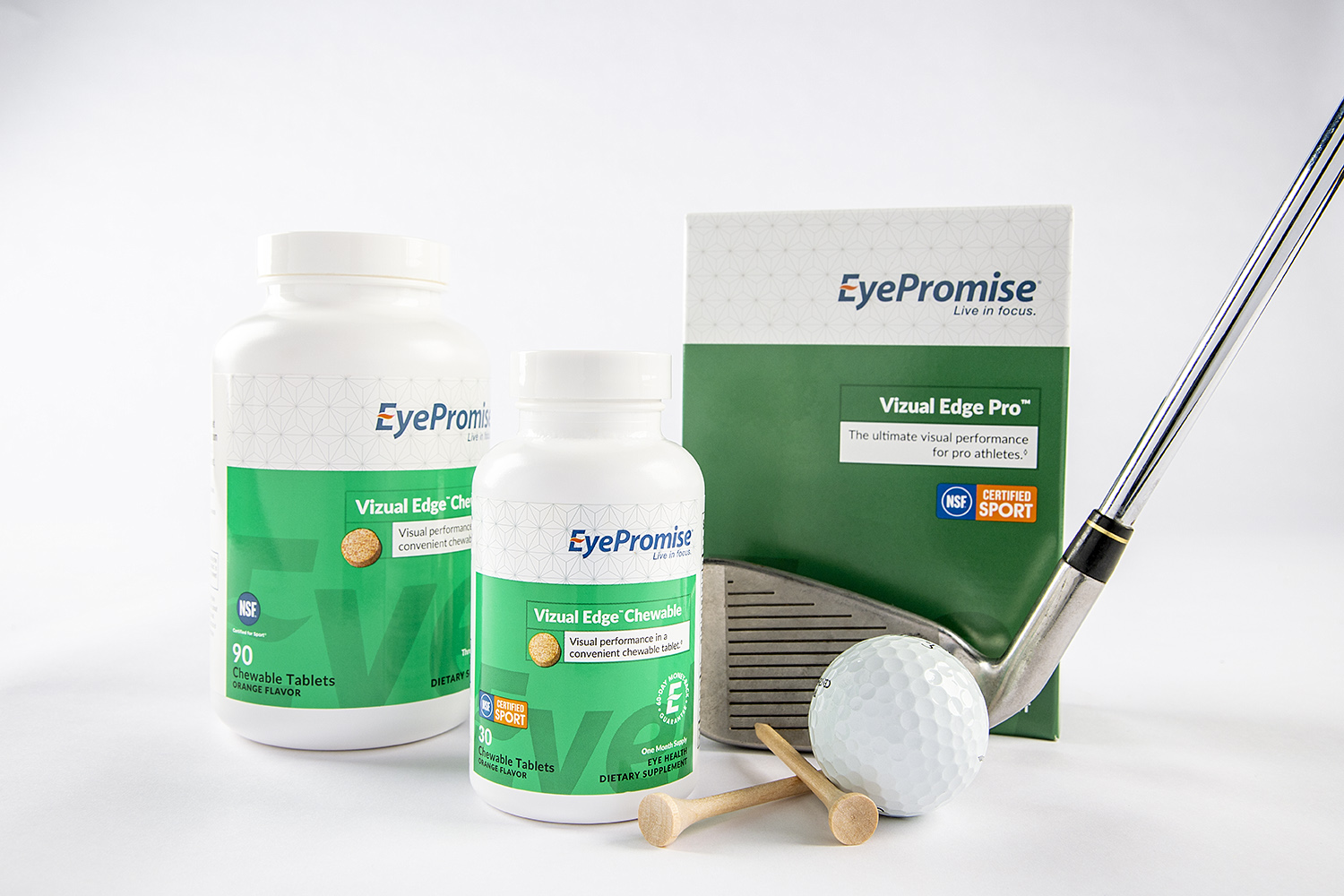 Why You Should Trust EyePromise
EyePromise is rooted in science, selecting ingredients and formulations that have been proven to work in clinical settings and in real life. With this evidence, we've partnered with: