zea-performance-system
Supporting Vision for Life.
The Zea Performance System™ is the only nutritional program you'll need for your patients and your practice! The Zea Performance System helps you deliver vision for life to your patients through a turnkey solution for MPOD measurement, nutraceutical prescription, a compliance program, and live customer support for you, your patients, and your staff.
Come Full Circle With the Zea Performance System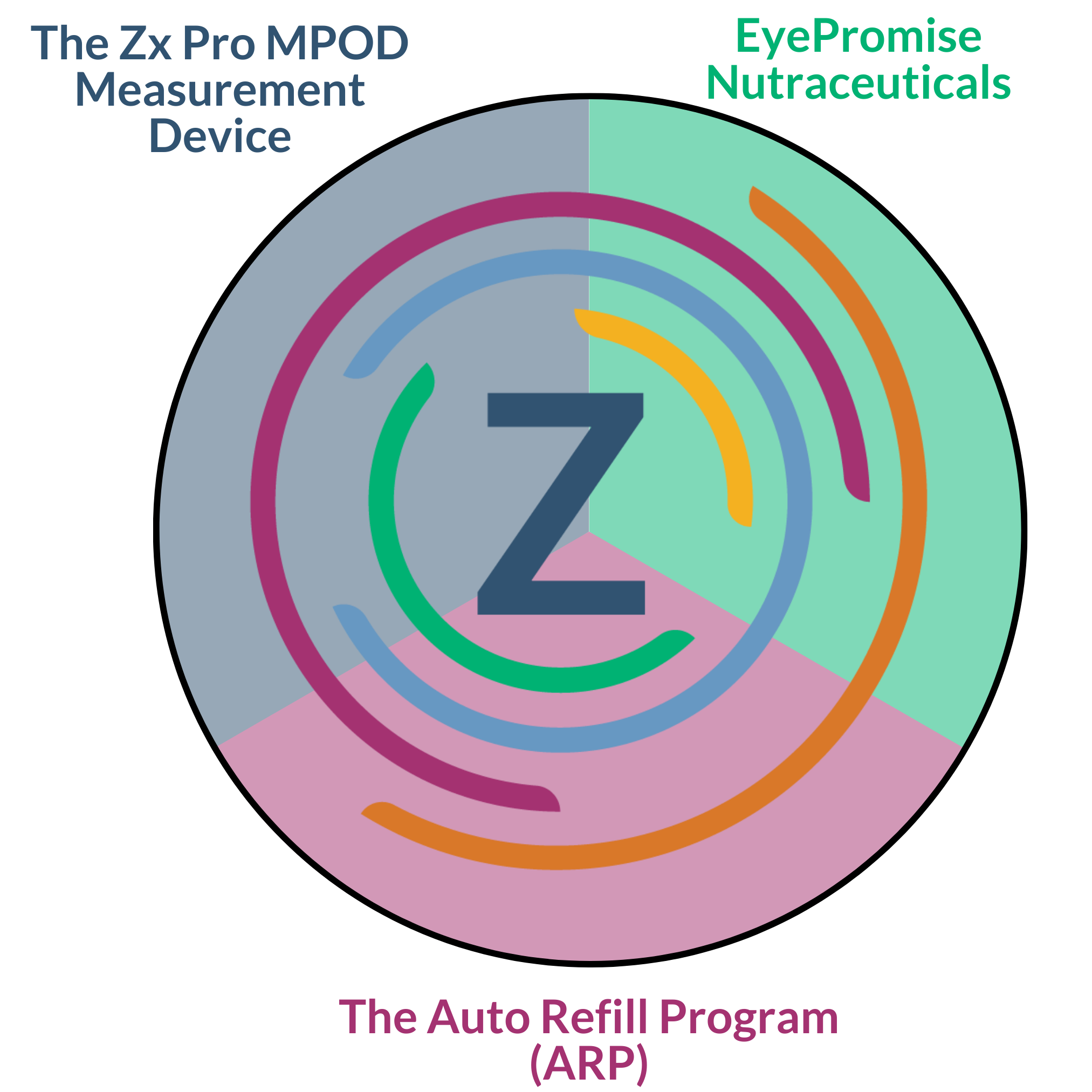 The Zx Pro™ is the latest in MPOD measurement technology. This portable, light-weight device is equipped with an audio tutorial, making it easy for patients to self-administer the exam. The fast, non-invasive, monocular exam makes it easy to test almost any patient and delivers a numerical score to correlate to the patient's level of risk for:
Blue light damage
Night driving or day glare challenges
Cognitive health concerns
Age-related eye health issues
Eye health related to diabetes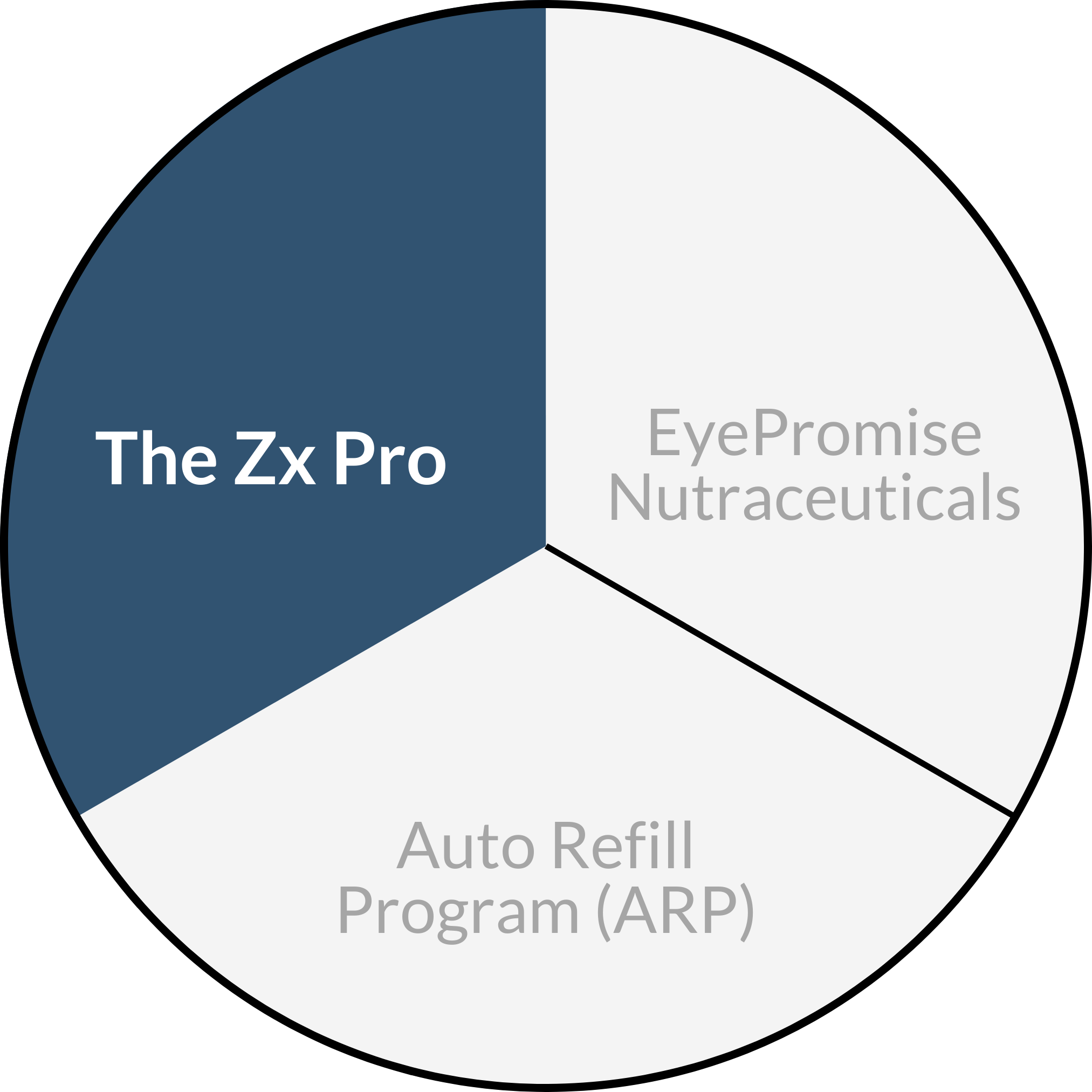 EyePromise eye health nutraceuticals are the most science-supported, comprehensive line available. Each formula is expertly crafted with the highest quality, natural ingredients. Third-party tested by NSF International for quality, purity, and formulation (what's on the label is what's in each dose), you can trust that EyePromise nutraceuticals meet your patients' needs. Additionally, EyePromise nutraceuticals are backed by a 60-day, money-back satisfaction guarantee and a 6-month MPOD increase guarantee.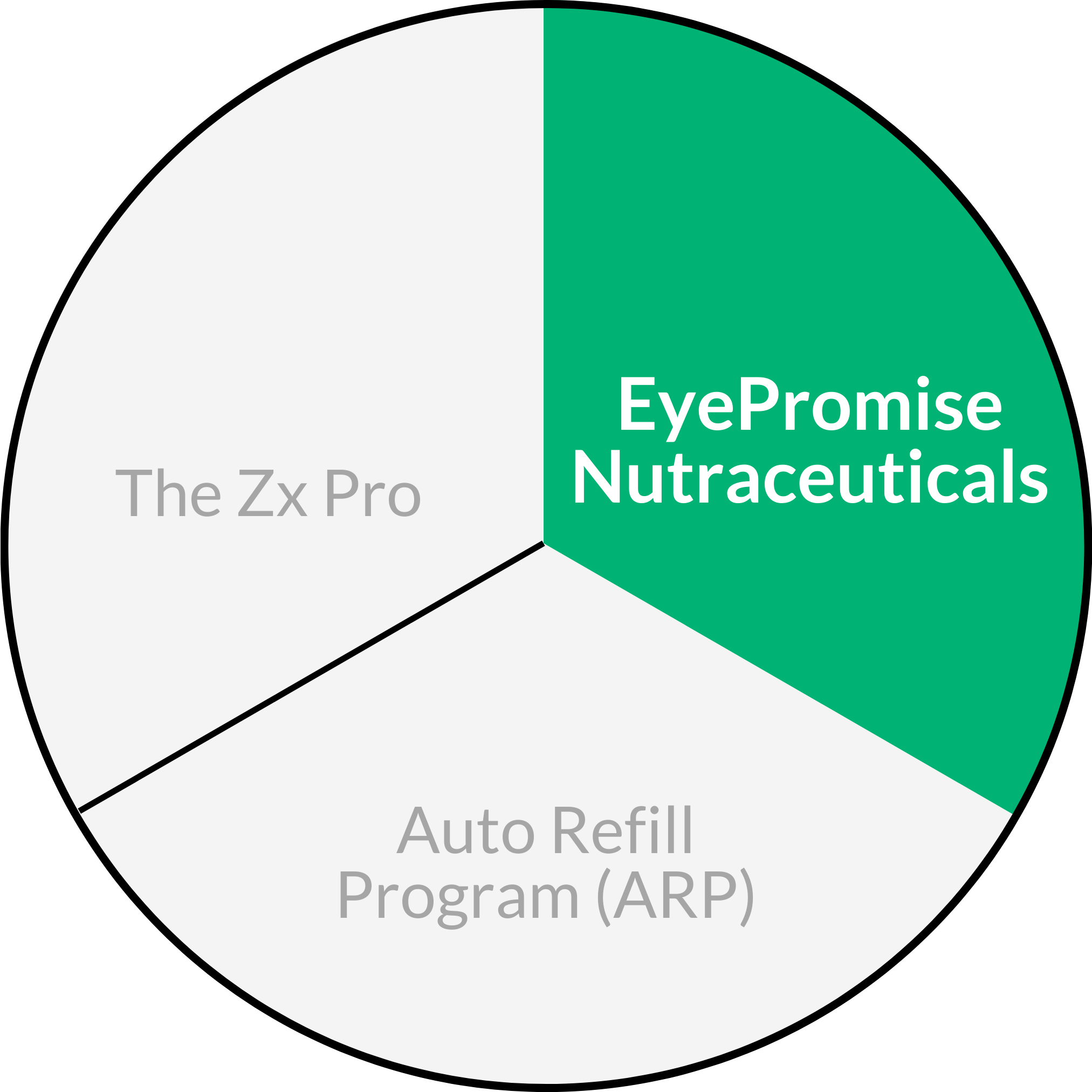 The Auto Refill Program (ARP) is the industry-leading compliance program for eye health nutraceuticals. The ARP delivers automatic shipments of the prescribed EyePromise nutraceutical to the patient's home, eliminating the need for office inventory and follow-up. Additionally, it offers your patients additional savings that they won't get from purchasing online, including free shipping and discounted bottles. Enrollment is easy with your personalized e-commerce page (created and maintained by EyePromise) that can be added to any computer, allowing staff to implement the program easily and efficiently.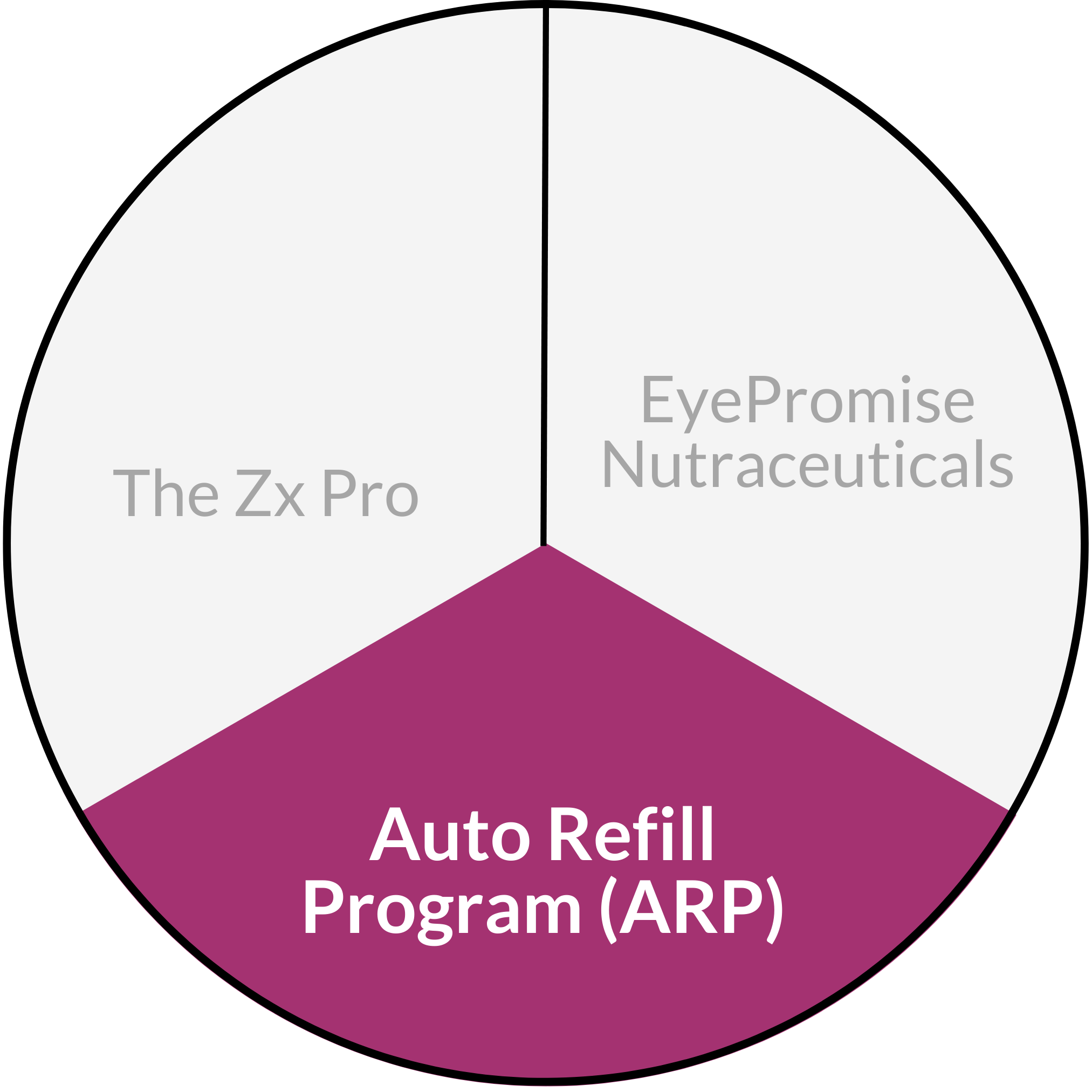 This intuitive system can fit into your practice with just 4 easy steps.
Have all patients get a quick and easy MPOD test in the exam room with the self-administered Zx Pro.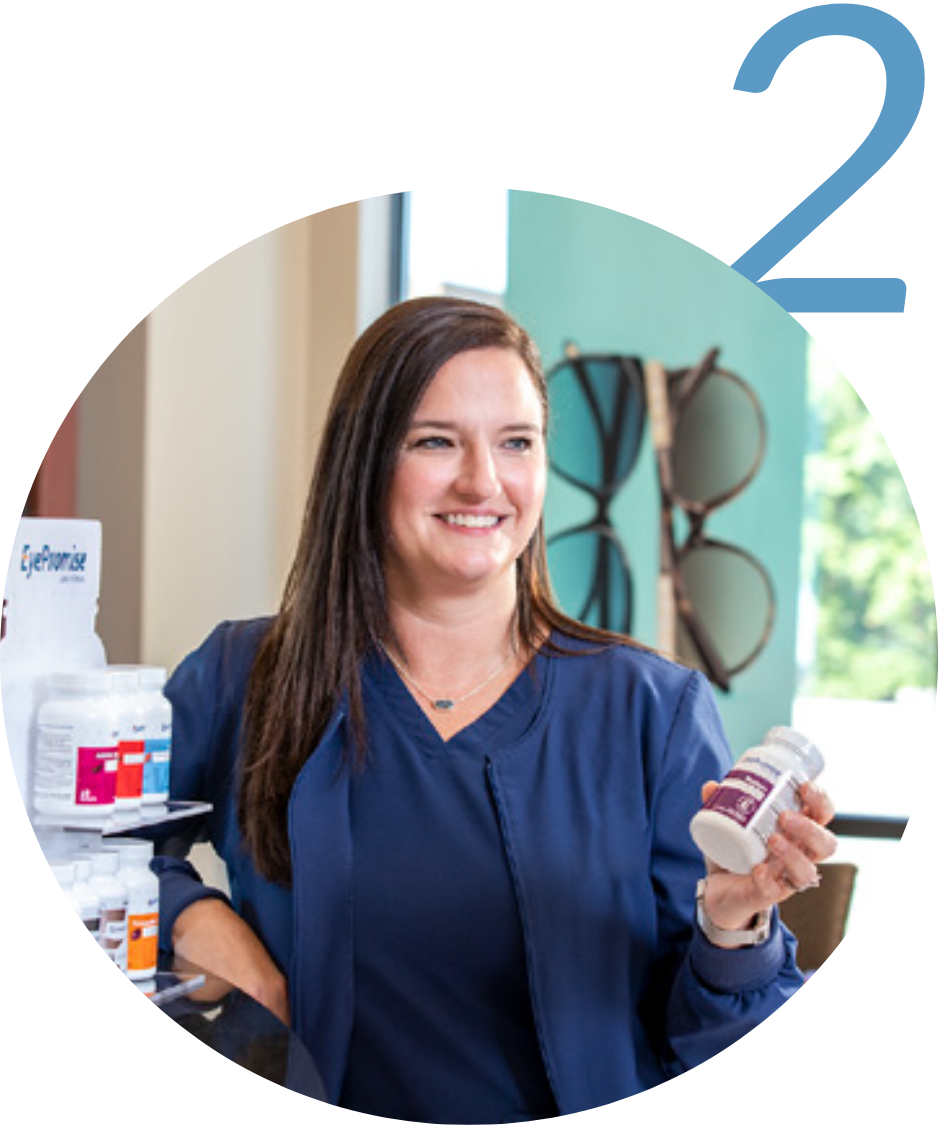 Determine which EyePromise nutraceutical your patient should take based on their lifestyle, health history, and risk factors.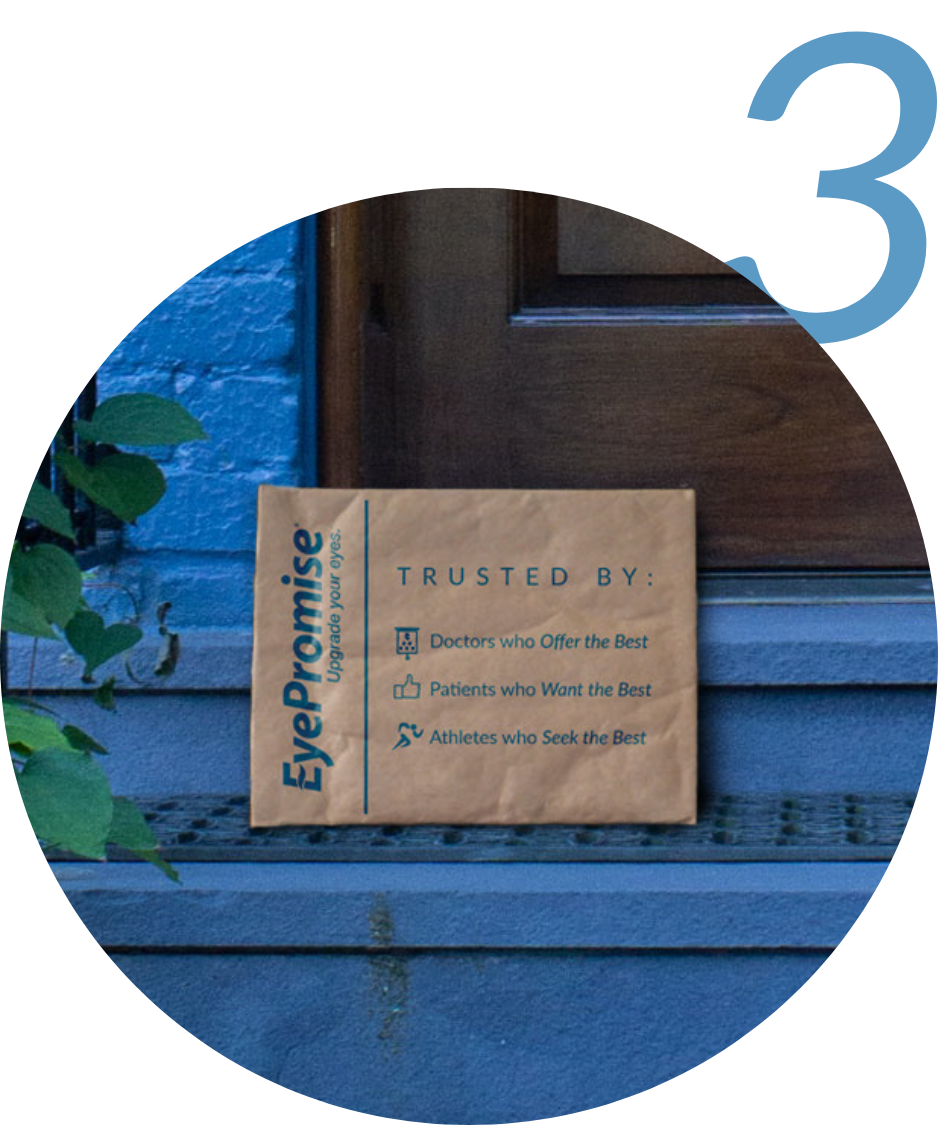 Take advantage of Auto Refill Program (ARP) to help boost patient compliance and maintain prescription refills.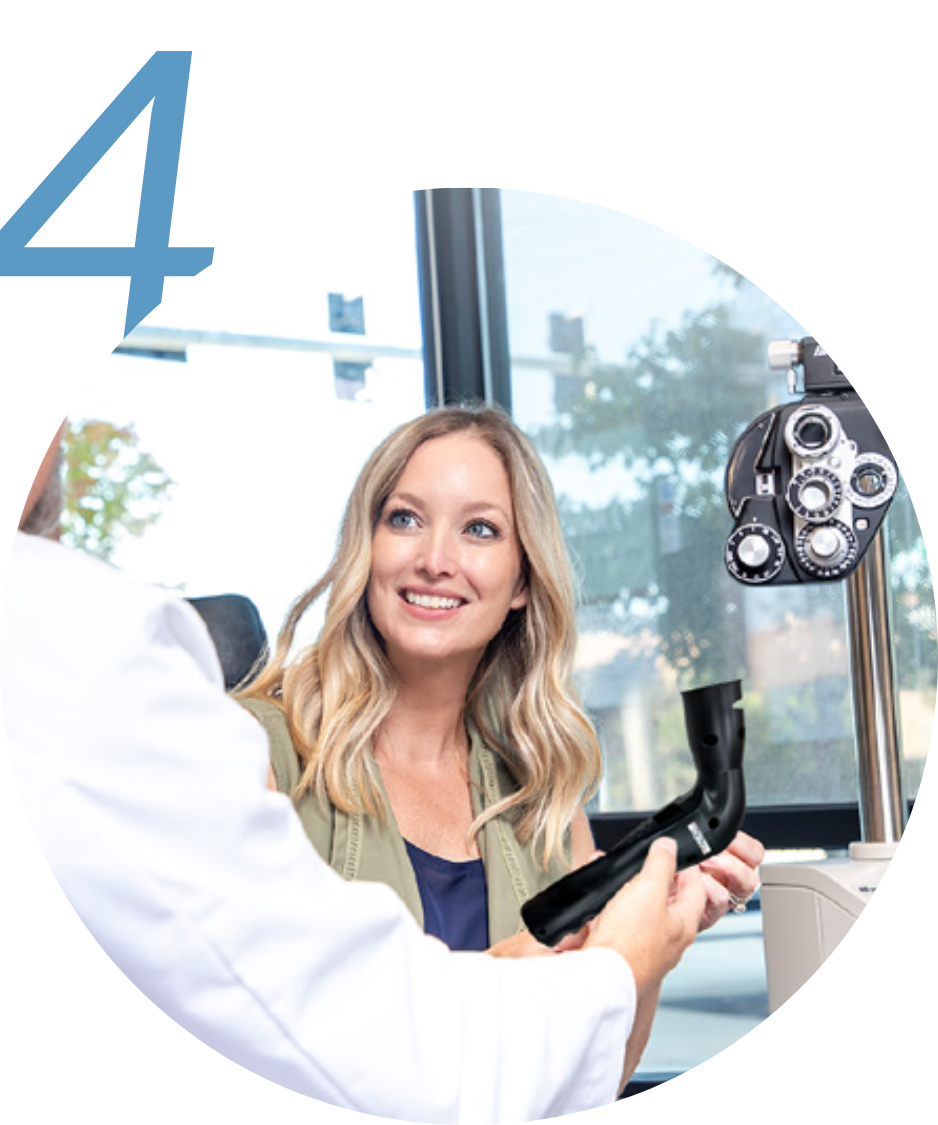 Every patient measured should be scheduled for a 6-month follow-up retest to either track progress or verify healthy score.
Want to learn more about bringing the Zea Performance System into your practice? Use the button below to request a consultation with your local EyePromise Regional Account Manager!