EyePromise® Partners with Eight-Time European Tour Order of Merit Winner and Golf Hall-of-Fame Champion Colin Montgomerie
Posted by EyePromise on May 7th 2021
#1 Eye Doctor Recommended Line of Eye Health Vitamins Used by NFL, NHL, MLB, and PGA Adds World Class Golfer to Their Growing Roster of Athletes and Sports Dietitians
EyePromise, the industry leading line of eye vitamins formulated to help preserve, support, and improve vision and eye health, has partnered with eight-time European Order of Merit winner and World Golf Hall of Fame golfer Colin Montgomerie.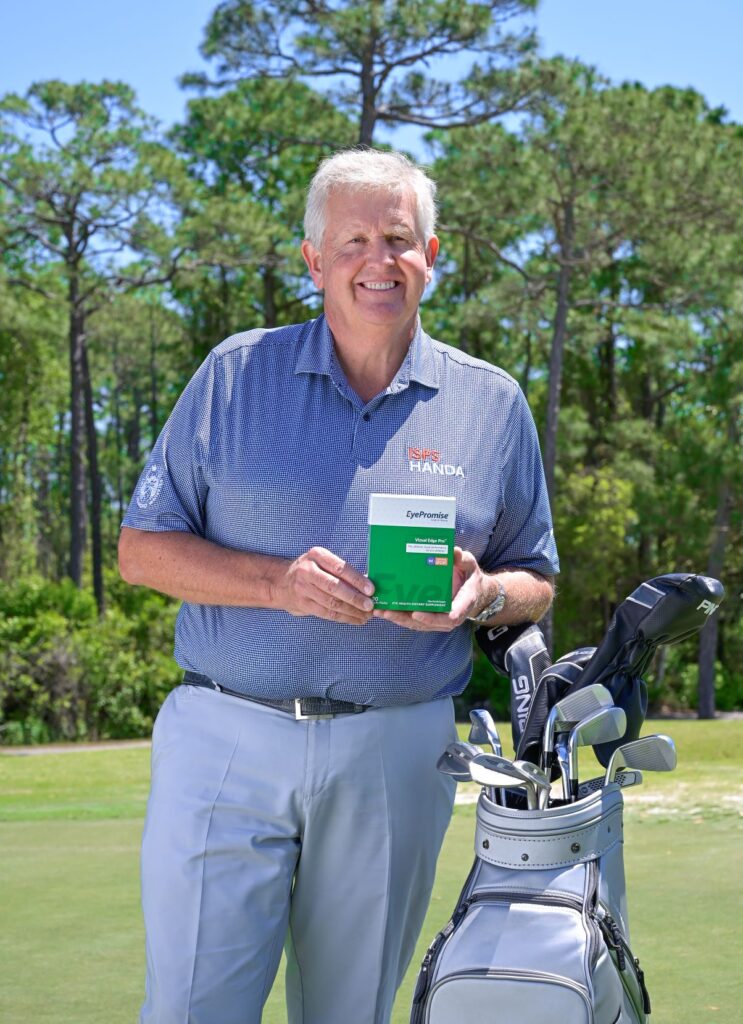 Currently playing on the PGA Champions Tour, Scottish golfer Colin "Monty" Montgomerie is known to be one of the greatest Ryder Cup athletes of all time and has also won 31 European Tour titles. Similar to other professional golfers like Pádraig Harrington, Montgomerie began incorporating EyePromise into his daily nutrition supplementation in late 2020 and has noticed the benefits of sharper vision and improved eye health both on and off the golf course. Montgomerie said,
"EyePromise has given me clarity and confidence. The contrast in the greens is better, and I see the line in the putt. If you can see the line and believe it, it's amazing how easy the game becomes. It's no surprise to me that other athletes including the Boston Red Sox and even collegiate sports teams are taking EyePromise, as vision is so important to sports performance."
All About EyePromise
Since 2001, EyePromise has been providing athletes, doctors, and the everyday individual with natural eye vitamins to help maintain and support better vision against age-related eye health issues, irritated dry eyes, and even the effects of screen time. EyePromise is NSF Certified for Sport®, and the science behind the supplements demonstrates that eye-friendly nutrients such as zeaxanthin and lutein work together to build the macular pigment within the eyes, which is responsible for vision and overall eye health.
"We are excited about more PGA Tour players using and truly seeing better with EyePromise," said Andreas Wolf, President of EyePromise. "We admire Colin for being one of the best European golfers and look forward to being a part of his success in 2021. His experience with Vizual Edge™ Pro is consistent with feedback we hear from other well-known players. We are honored to deliver a product that helps his putting and overall game. The benefit of reducing glare, light sensitivity, and the feeling of over tired, dry eyes is really what the product was designed to do".
Learn more information on Vizual Edge Pro and other EyePromise products.