Why NSF® Certified for Sport Matters
Posted by EyePromise on Oct 19th 2022
For many fall collegiate athletes, regardless of division (DI to NAIA to JuCo), they begin training mid-summer, and their season is in full swing by now as they fight for a chance at the playoffs. To better their chances of making and staying in post-season play, athletes will look to different methods of training (strength, agility, scrimmage, etc.) and supplementation to help them gain an edge over the competition. However, the National Collegiate Athletic Association (NCAA) has strict rules regarding dietary supplements.
The NCAA Rules and Regulations
When it comes to dietary supplements, the NCAA has several rules and regulations, most of which surround their list of "banned substances." Now, when you see their list of banned substances, you'll likely think, "Well, yeah, those should be banned from athletics. But what do they have to do with dietary supplements?" First, let's go over their list, which includes: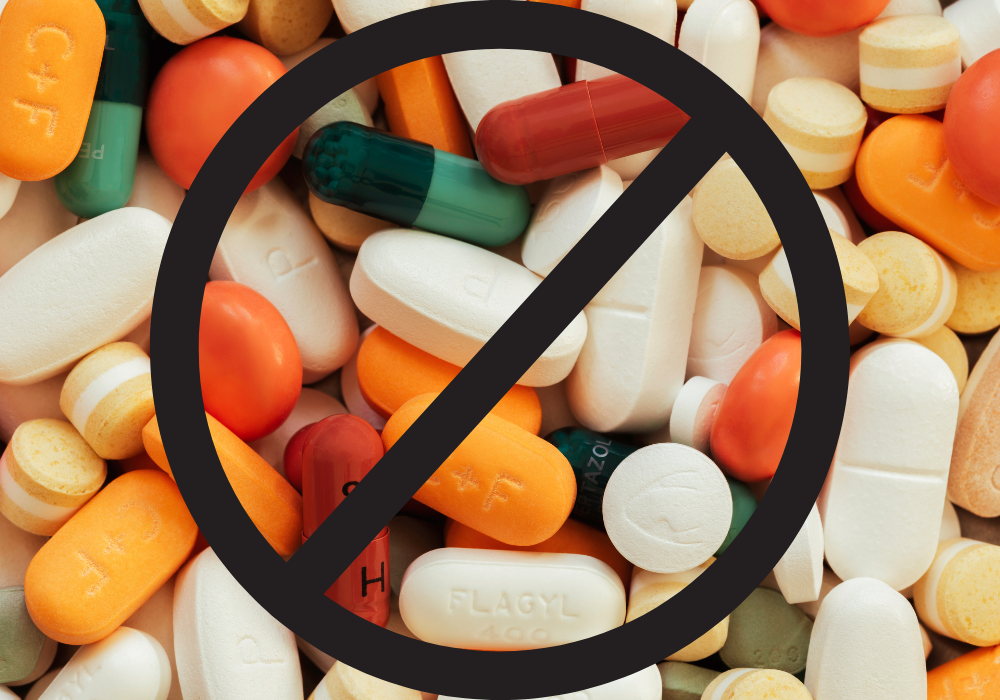 Stimulants (including Adderall, caffeine, and Ritalin)
Anabolic agents
Alcohol and beta blockers (banned for rifle only)
Diuretics and masking agents
Narcotics
Cannabinoids
Peptide hormones, growth factors, related substances and mimetics
Hormone and metabolic modulators
Beta-2 agonists
For the record, there is no complete list of banned substances, but these are a few of the most commonly encountered substances. Now, back to (probably) your question: what does this have to do with dietary supplements?
Well, the vitamin and supplement market is not well-regulated, and the ingredients and manufacturing processes can vary greatly. Due to these variances, some dietary supplements can become contaminated with banned substances, consequently causing athletes to "test positive," ending their eligibility without even knowing they were at risk.
How to Know If a Dietary Supplement Is Safe to Take
All that said, dietary supplements still offer a way for athletes to gain an edge over their competition, and many still turn to them for the nutritional boost their bodies need. So, how do they ensure that what they're taking is safe and isn't going to get them (and their team) booted from the playoffs? The answer is NSF International®.
NSF International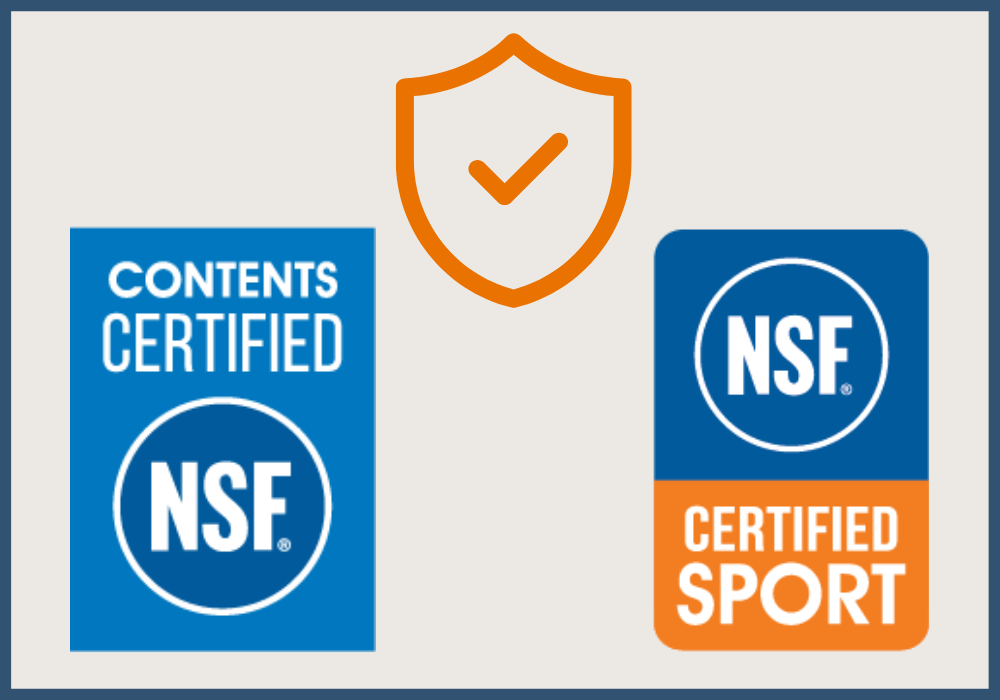 NSF International is a organization focused on improving global human health. From consumers to manufacturers, people turn to the NSF for "the development of public health standards and certification programs that help protect the world's food, water, consumer products, and environment." One of those certification programs is called "NSF Certified for Sport."
The NSF Certified for Sport program "helps athletes, dieticians, coaches and consumers around the world make safer decisions when choosing sports supplements." This certification means that the supplement was tested by the NSF for quality, purity, and safety, and it's the only certification accepted by major sports organizations like the MLB, NHL, and yes, the NCAA. So what does a supplement undergo to become NSF Certified for Sport?
Rigorous third-party testing of every product run to ensure each dose does not contain unsafe levels of contaminants or prohibited substances or masking agents and that what is on the label matches what is in the product.
Supplements must undergo this testing with every new lot manufactured. In other words, it's an ongoing certification vs. a one-and-done.
The facility the supplement is manufactured in is also audited twice annually for quality and safety.
EyePromise® and the NSF
EyePromise is an eye health supplement company that offers nutritional performance support for athletes. Their sports products, EyePromise Vizual Edge™ Chewable and Vizual Edge Pro, are both NSF Certified for Sport, which is why players on every major league baseball team use them. Benefits of EyePromise Vizual Edge performance supplements include: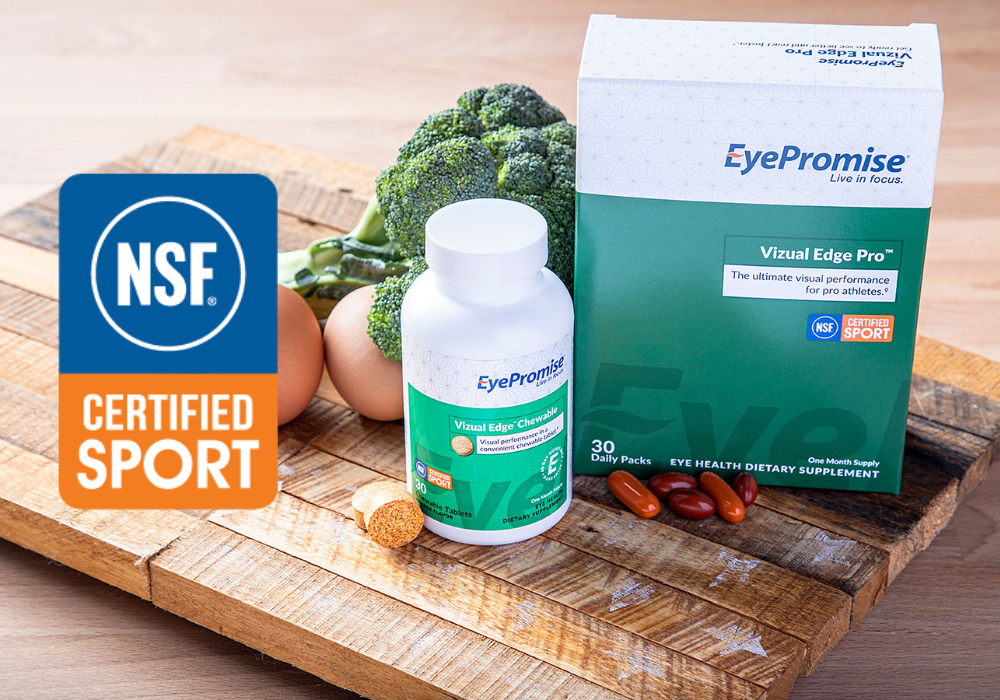 If you or someone you know could benefit from any of the above improvements but don't want to jeopardize their playoff chances, try EyePromise Vizual Edge now!