Why CPSDA Looked a Little Different This Year for EyePromise®
Posted by EyePromise on May 31st 2023
EyePromise attended CPSDA once again this past month. As a longtime partner of ours, we're proud to have the opportunity to support this incredible organization for the last 10 years. While we have a history, this year looked a little different for us. We introduced attendees to a new way of measuring visual performance.
New Performance Measurement Tool
There are a few different ways to measure visual performance, including contrast, acuity, and reaction time tests. However, one tool can give you a number to associate with all of these different measurements. The new Zx Pro™ from EyePromise is a macular pigment optical density (MPOD) measurement device that directly measures the levels of macular pigments (i.e., dietary zeaxanthin and lutein) in the eye. MPOD measurement isn't totally new to sports and CPSDA, but the Zx Pro makes it easier than ever to bring this technology to athletes.
The Zx Pro's features include:
Lightweight portable design, making it easy to bring from the training room to the field to the court to the dugout
Built in audio tutorial to walk athletes through the exam, helping to ensure that every test is accurately taken and requiring little to no direction from trainers or dieticians
Ergonomic handgrip and convenient trigger button for easy measurement
Fast, direct measurement that takes less than 2 minutes
The Zx Pro exam delivers a number between 0.0 (lowest) and 1.0 (highest) to equate with an athlete's visual performance and protection.
Why MPOD Matters for Performance
MPOD is the density of the macular pigment, a protective layer in the eye that acts like internal sunglasses. These "sunglasses" are polarized, helping to enhance visual functions like contrast, acuity, glare recovery, photostress recovery, and reduce light sensitivity. MPOD is also correlated with brain health, and studies show that increasing MPOD can lead to increased visual processing speed and reaction time. Organizations like Golfzon Leadbetter Academies and Titleist Performance Institute already utilizing the technology to improve their training, MPOD measurement with the Zx Pro is the latest cutting-edge technology in sports data.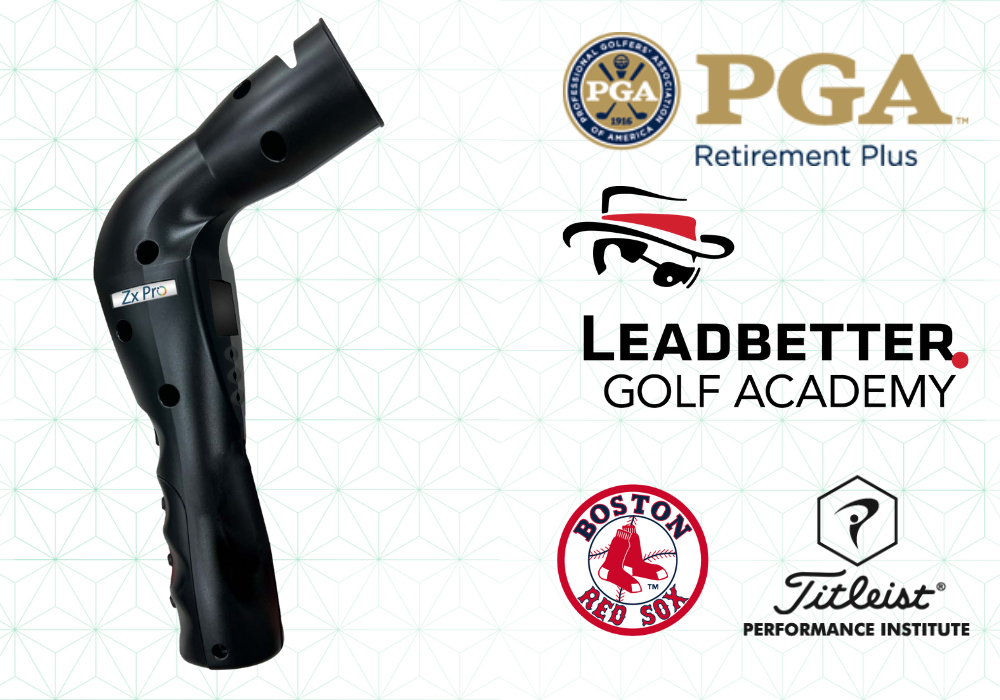 Learn more about how MPOD helps performance.
How to Increase MPOD
So now you have the Zx Pro to start measuring athletes, but how can those athletes improve their MPOD score? EyePromise is the only line of NSF Certified for Sport eye health performance supplements guaranteed to increase MPOD in 6 months. The increase comes from the patented levels of dietary zeaxanthin in the formulas, an antioxidant that's critical to both visual longevity and performance.
The EyePromise Vizual Edge™ Line
Trusted by professional athletes like U.S. Senior Open champion Padraig Harrington, World Golf Hall-of-Famer Colin Montgomerie, and the Boston Red Sox, the EyePromise Vizual Edge line targets a critical component of performance that's often overlooked: vision. With critical nutrients proven to increase contrast and visual clarity, reduce light and glare sensitivity, and improve reaction time, the Vizual Edge line of eye health supplements deliver an impressive list of benefits unmatched by anything else on the market. These benefits are associated with a higher MPOD score, meaning that the Zx Pro can track whether athletes are remaining compliant with their supplements as well as their improvements.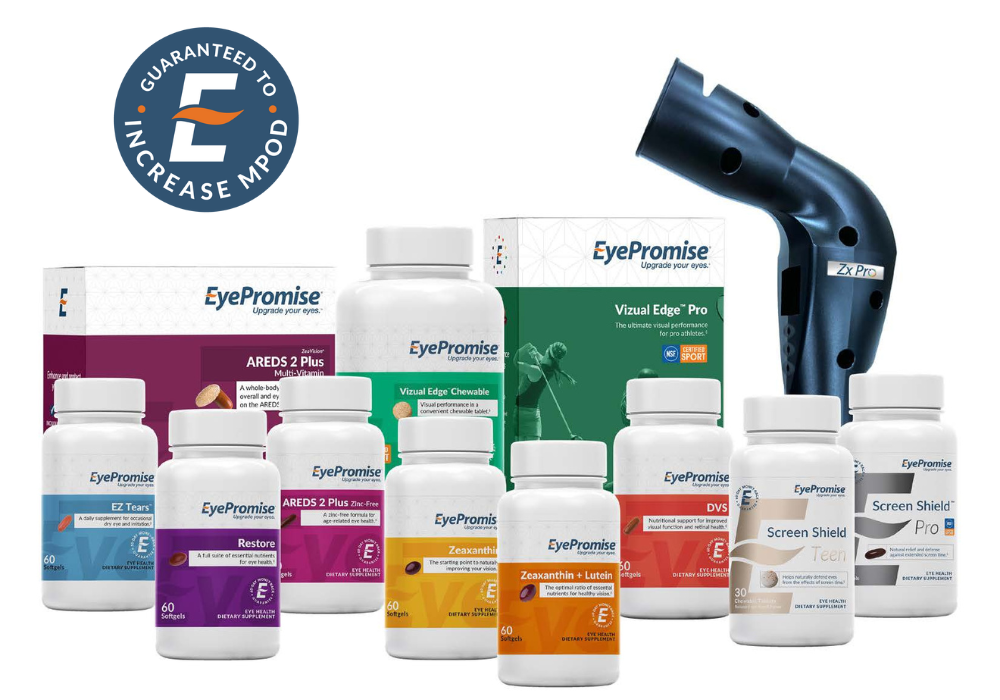 To learn more about bringing the Zx Pro and EyePromise to your team, contact Shane Gierhart at sgierhart@eyepromise.com or Matt Carroll at mcarroll@eyepromise.com.
Athletes are always looking for the next best performance measurement. EyePromise delivers the most comprehensive way to look at visual performance in a fast, direct, and meaningful MPOD score with the Zx Pro. EyePromise also offers a way to improve that score with clinically proven eye health performance supplements.