Why EyePromise® Is the Most Trusted Eye Vitamin Brand
Posted by EyePromise on Aug 24th 2023
The vitamin aisle can be tough to navigate. Everyone's claiming similar things, and it's hard to know which products to trust. However, EyePromise is the #1 choice of eye care professionals and professional and collegiate athletes and trusted by people like you. Here's why.
Validation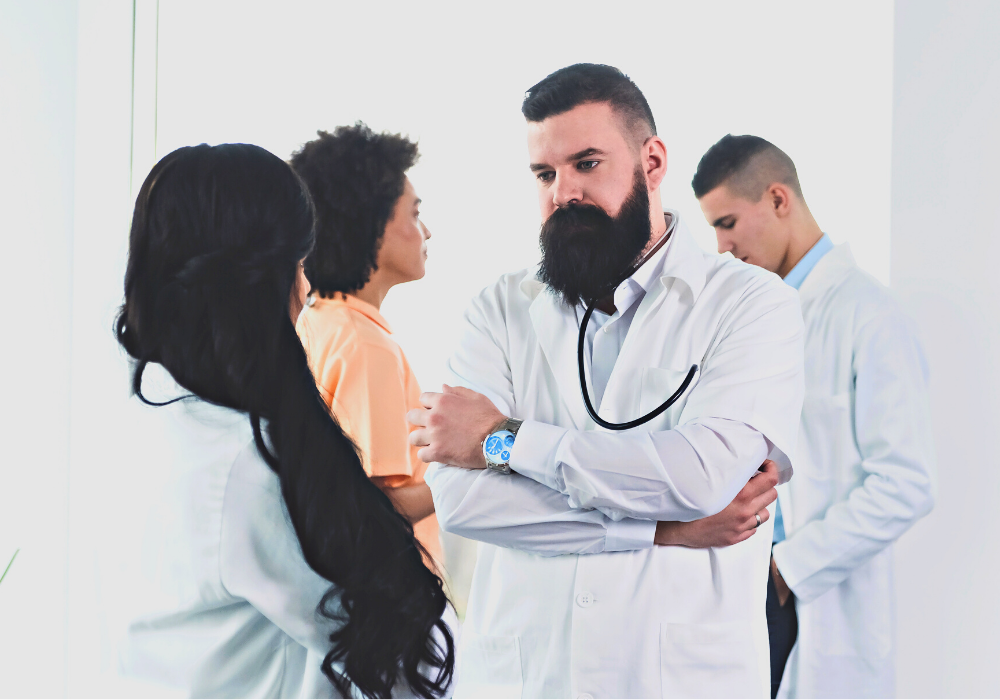 For nutritional supplements, it's difficult to know if they're working. Many don't have direct "feel good" benefits, and others require a long build-up before realizing any changes. EyePromise tends to fall into the latter category, but we've worked to test our products in clinical trials and through our eye care professional partners to ensure they have the impact we're looking for. With 12 studies directly measuring our formulations and hundreds of others demonstrating efficacy, EyePromise has shown that our products truly work, offering benefits on a clinical level.
More than clinical results, we love hearing from current customers who have noticed the benefits of EyePromise products. See a few pieces of feedback below:
"My night vision is better."
"It works well. I noticed a difference in my clarity of vision and color contrast. Impressive product. Helped me with [batting during baseball]."
"My ability to read putts and see more of the contour of the greens along with knowing EyePromise is helping the longevity of my eye health is why I use EyePromise."
"After taking this for the past 3 months, I have a level of visual clarity that I haven't had in years…I urge everyone to just buy it and try it for [60] days. I use Restore and couldn't be happier I found it!"
"Has been the only product that has helped my [occasional] dry eye."
"I have been using EyePromise Restore for over 5 years and have noticed a significant improvement in my vision. My optometrist has also seen an improvement in my [retinal photos] from the past several years."
These personal stories matter because they demonstrate that EyePromise vitamins are effective, even outside of a "perfect" clinical setting. And because it means people are upgrading their eyes of course!
Certifications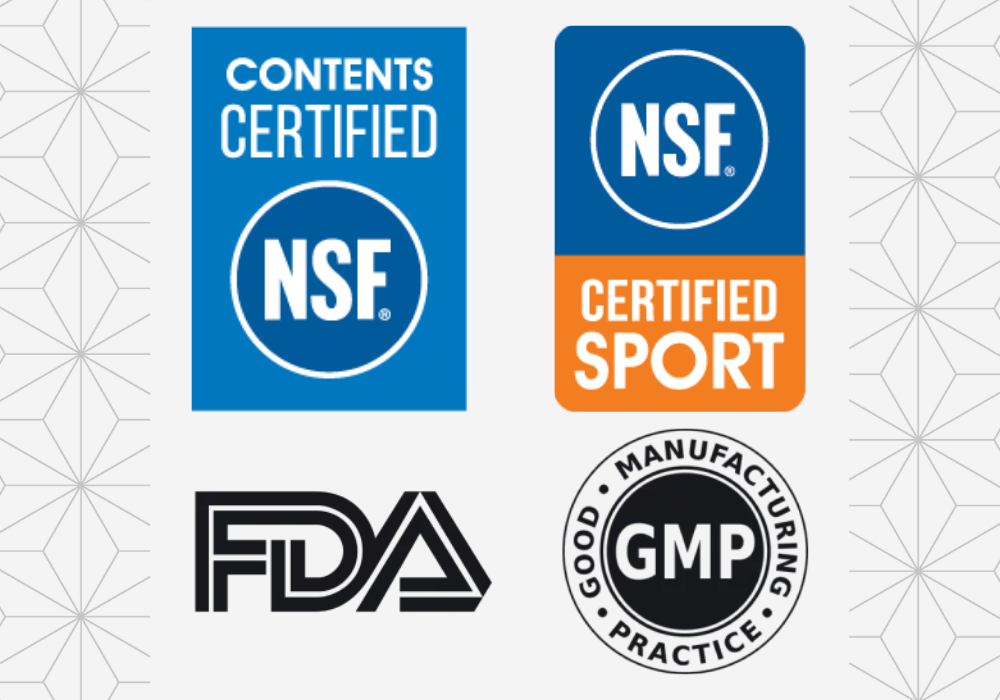 Like you, EyePromise wants to make sure what you're getting what's promised in every dose – nothing more, nothing less. That's why we pay to have each product tested by NSF International, earning the whole portfolio the NSF Contents Tested and Certified accreditation. This certification reviews what's listed on the label and ensures that's what's in each serving. Furthermore, we delve a little deeper and have our sports products NSF Certified for Sport, which tests for NCAA banned substances and product contamination.
Beyond our products, we also ensure our manufacturing facilities follow the strict guidelines of the FDA. Therefore, our facilities are all certified FDA CGMP, which stands for Current Good Manufacturing Practice. Additionally, our facilities are all NSF Certified, helping us further ensure the purity and quality of our vitamins.
Quality
We touched a little bit on product quality when we explained our certifications and what they mean, but quality is at the heart of everything we do. From our ingredient sources to our interactions with customers, we strive to deliver a quality experience. Like your eyes, we choose to use more dietary zeaxanthin (8+ mg) in our formulations because it's the most powerful antioxidant for protecting your crisp, clear vision. We're the only eye vitamin company that uses these critical levels of dietary zeaxanthin, giving you and your eyes the quality protection you deserve.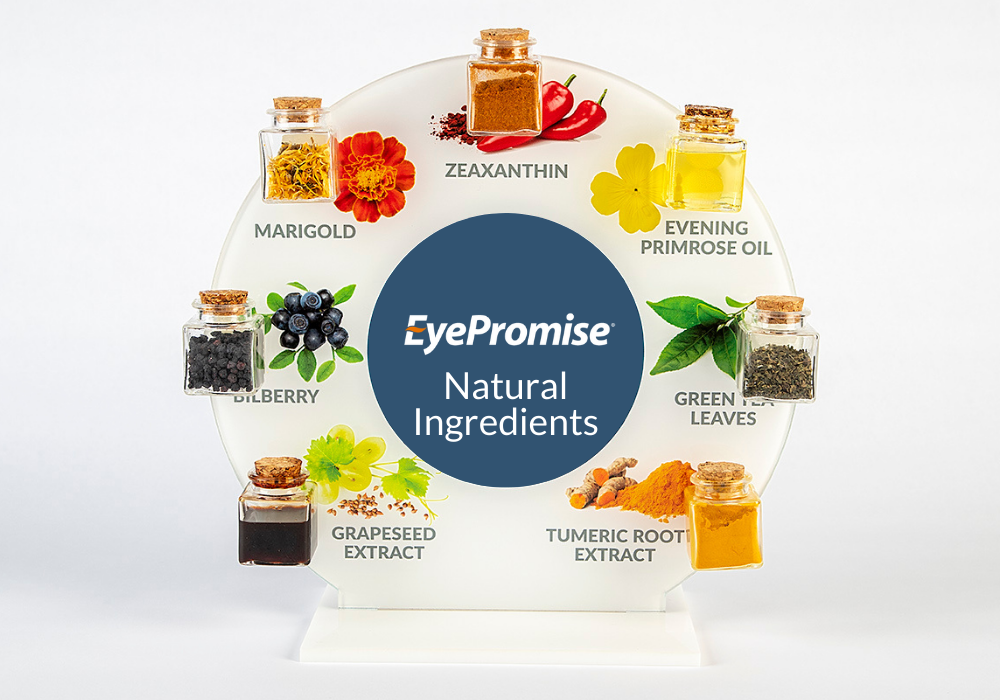 Additionally, our expert Customer Support team is live Monday through Friday from 8am to 5pm CST. You can call, email, or chat with us between those hours, and you'll talk to a real person who can help. Call us after hours? Leave a message and we'll call you back as soon as we can. Questions about products? They can help! Issues with an order? They'll help set it right! When it comes to any questions or concerns regarding EyePromise, the Customer Support team is here for you!
Whether you need nutritional support for age-related eye health issues, occasional dry eye, eye health related to blood sugar control, screen time, athletic performance, or just want to boost your eyes, EyePromise has eye vitamins you can trust. Find out which one is right for you!