Mini Breakfast Quiches
Posted by EyePromise on Sep 21st 2023
Breakfast is the most important meal of the day, but many people skip it because they simply don't have time. This broccoli and quinoa mini quiche recipe makes it easy to eat a healthy, wholesome breakfast every day because it can be made ahead and individually frozen. Just pop them in the microwave for a fast, easy breakfast on-the-go!
MAKES 9 MINI-QUICHES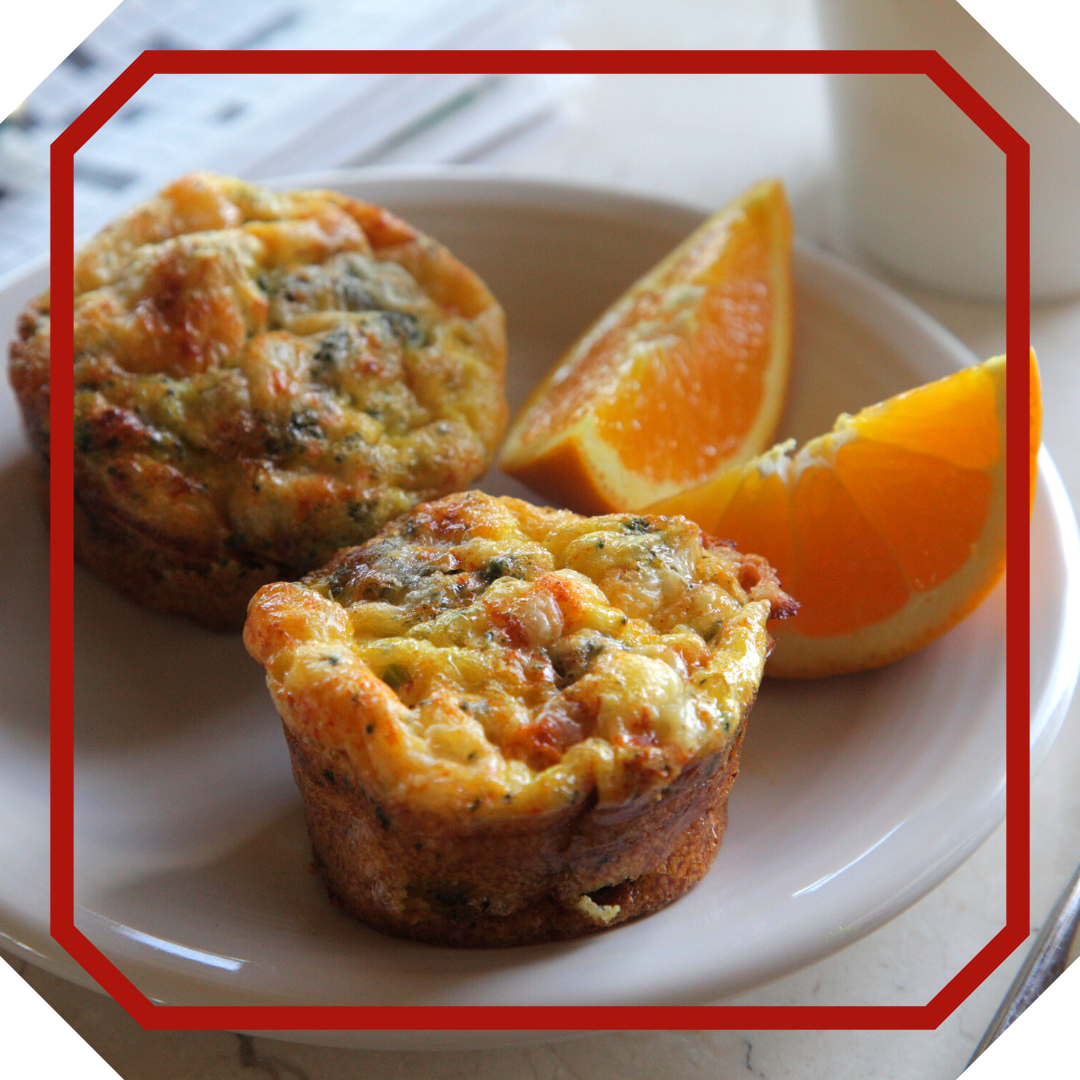 Ingredients
1¼ cups steamed broccoli, chopped
½ orange bell pepper, diced
½ cup cooked quinoa
6 Omega-3 eggs
¼ cup milk of choice
¼ tsp paprika, smoked or sweet
¼ tsp black pepper
¼ tsp sea salt
½ cup Parmesan, Romano, or cheddar cheese
Directions
Preheat oven to 350°F. Place all ingredients except the cheese into a bowl and whisk to combine.
Spoon into lightly oiled, unlined muffin cups. Sprinkle the tips of each quiche with cheese.
Bake for 15-20 minutes, until the center is risen and the eggs are set. A paring knife should come out clean. Serve while hot.
What's In It for the Eyes?
Did we mention that this convenient breakfast option is packed with healthy nutrients that support eye, brain, and overall health? We're filling our freezer now!
Zeaxanthin + Lutein — 299 mcg
Omega-3s —179 mg
Vitamin C —36% DV