TimberTech Championship 2023
Posted by EyePromise on Nov 15th 2023
For the PGA TOUR Champions, the Charles Schwab Cup Playoffs are the biggest events of the year. The Playoffs consist of three tournaments, with the TimberTech Championship as the semifinal. With the tournament completion, PGA TOUR Champion golfers are gearing up for the season finale: The Charles Schwab Cup. Here's what happened in the tournament leading up to the finals.
Tournament History
The TimberTech Championship debuted in 2007, but it was known as the Allianz Championship at that time. The tournament was quickly recognized as a favorite stop on the PGA TOUR Champions. The top 54 PGA TOUR Champions golfers compete in the TimberTech Championship in Boca Raton, FL, battling to earn a favorable finish after 54 holes of stroke play.
This Year's Tournament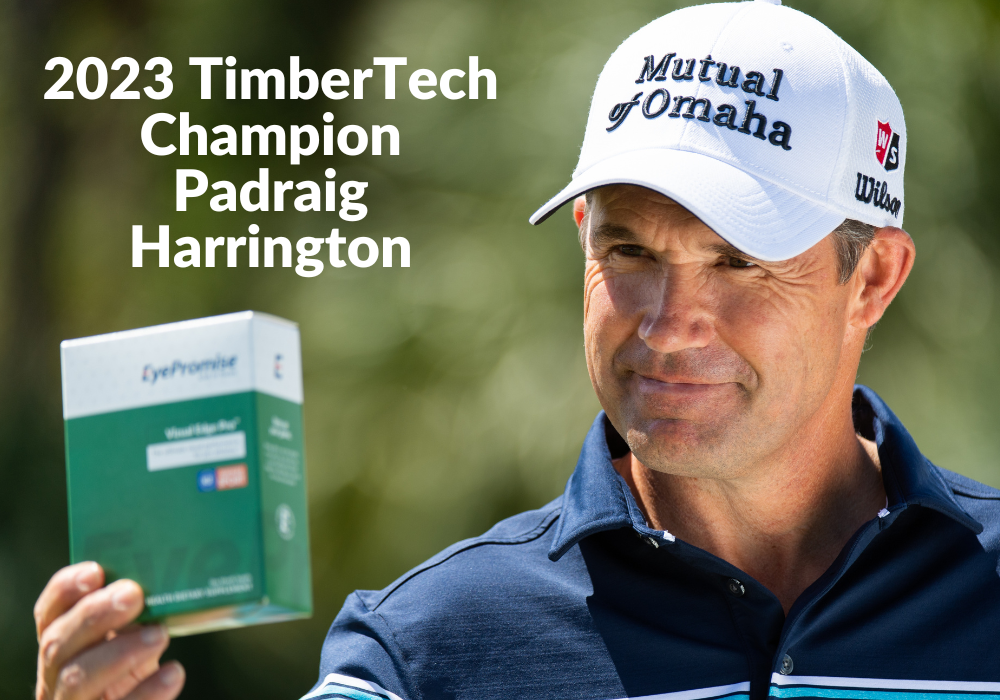 The 2023 TimberTech Championship was held at the Broken Sound Club - The Old Course and completed on November 5th. We are proud to announce that EyePromise ambassador Padraig Harrington took home the trophy after a commanding performance. Golfers Charlie Wi and Bernhard Langer were tied for second but were a whopping 7 strokes behind Harrington. This win earned him $350K. Colin Montgomerie, another EyePromise ambassador, also competed in the tournament and tied for 7th.
The Charles Schwab Cup
All this excitement leads up to the finale: the Charles Schwab Cup Championship. Held in Phoenix, AZ, golfers work all year long to earn enough points to compete in this final showdown. This year's competition was stiff, and there were many mad dashes to the finish line. Ultimately, Steven Alker ended up taking home the prize, leaving the rest chomping at the bit for next season's rematch.