The Best Insurance for Your Patients' Vision
Posted by EyePromise on May 26th 2022
When it comes to eye health nutraceuticals, some patients are inherently skeptical. However, vision is the #1 sense that people are afraid to lose, and taking a nutraceutical with the right formulation is a great way to ensure that their vision stays crisp, clear, and healthy throughout the years. If your patients are pushing back against the idea of taking a daily eye health nutraceutical, here are a few things to remind them of.
Eye Health Nutraceuticals = Vision Insurance
Those with vision insurance and who make their annual visit to see their optometrist are doing their best to maintain their eye health. Eye health nutraceuticals act as another way of ensuring the eyes are as healthy as they can be. Specifically, the nutrients in each EyePromise® product are designed to support the eyes in ways that optometric care alone cannot.
Healthy eyes are directly influenced by nutrition and the diet, and EyePromise nutraceuticals help guarantee your patients are receiving enough of the vision-protecting ingredients like dietary zeaxanthin that their eyes need. Study after study has proven that dietary zeaxanthin and lutein help protect the eyes and keep them functioning better longer.
These same studies also show that patients should be getting at least 8 mg of dietary zeaxanthin every day to get adequate support, and this amount becomes challenging, as zeaxanthin is scarce in the standard American diet. Prescribing an EyePromise nutraceutical guarantees your patients are getting the recommended amounts of dietary zeaxanthin and other eye-healthy nutrients daily.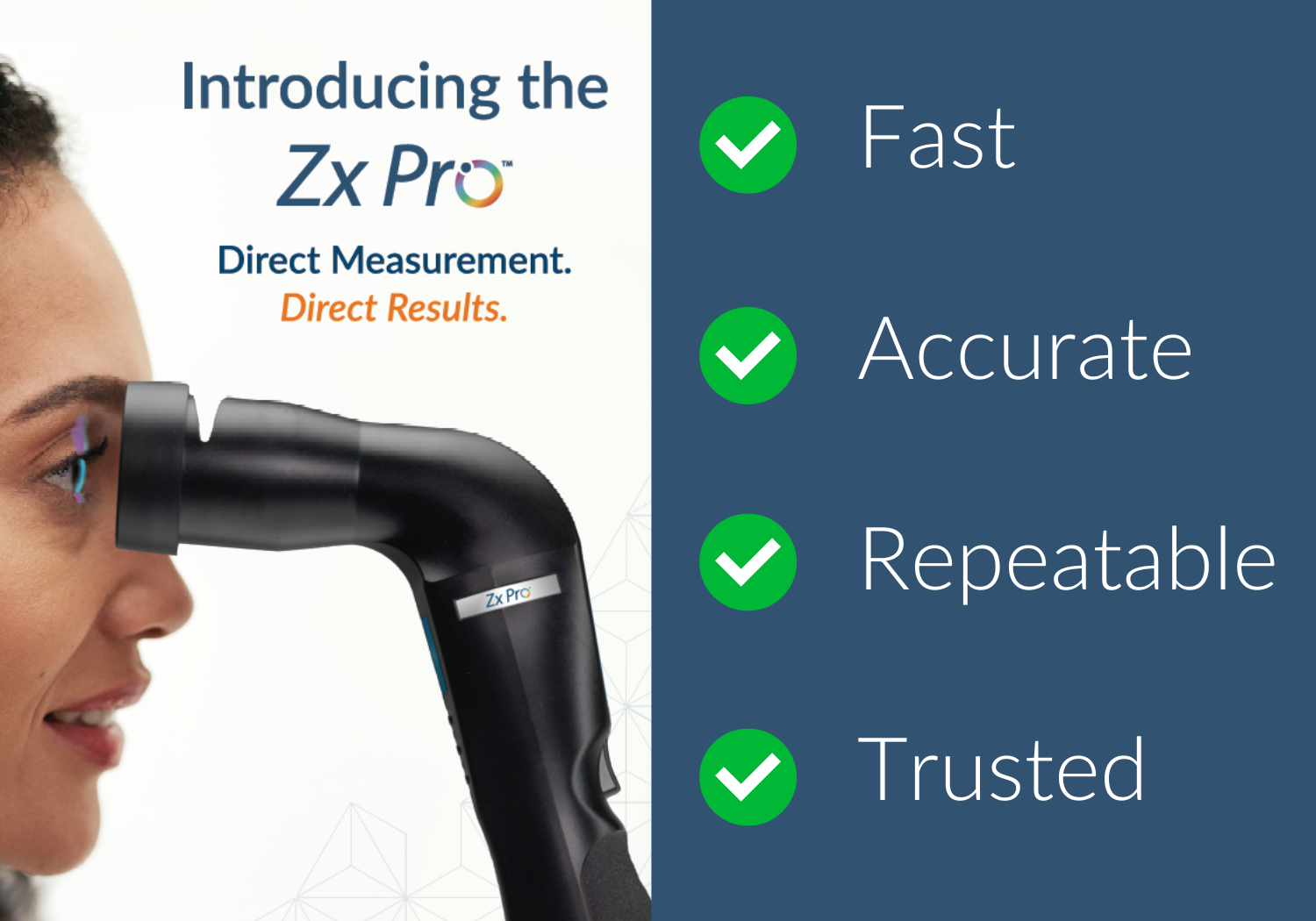 EyePromise: The Insurance Your Patients Deserve
So nutritional intervention is the best insurance for lasting vision, but is EyePromise the best nutraceutical option? Here are 4 reasons why EyePromise is the insurance your patients deserve.
EyePromise has the highest amount of dietary zeaxanthin available in a nutraceutical, the most critical antioxidant for protecting vision.
EyePromise is backed by 30+ years of clinical research and continues to follow the latest science to innovate formulations, ensuring that they are the best formulations and that they actually work for patients.
All EyePromise products are backed by a 60-day, money-back satisfaction guarantee, offering patients a risk-free, 2-month trial. If patients don't like the nutraceuticals for any reason within the first 60 days, EyePromise (not your practice) will give them their money back no questions asked.
The entire EyePromise line of eye health nutraceuticals is NSF Contents Tested and Certified. This offers a level of insurance for your patients that other nutraceuticals may not. This third-party certification indicates that patients are getting exactly what's promised on the label, nothing more and nothing less.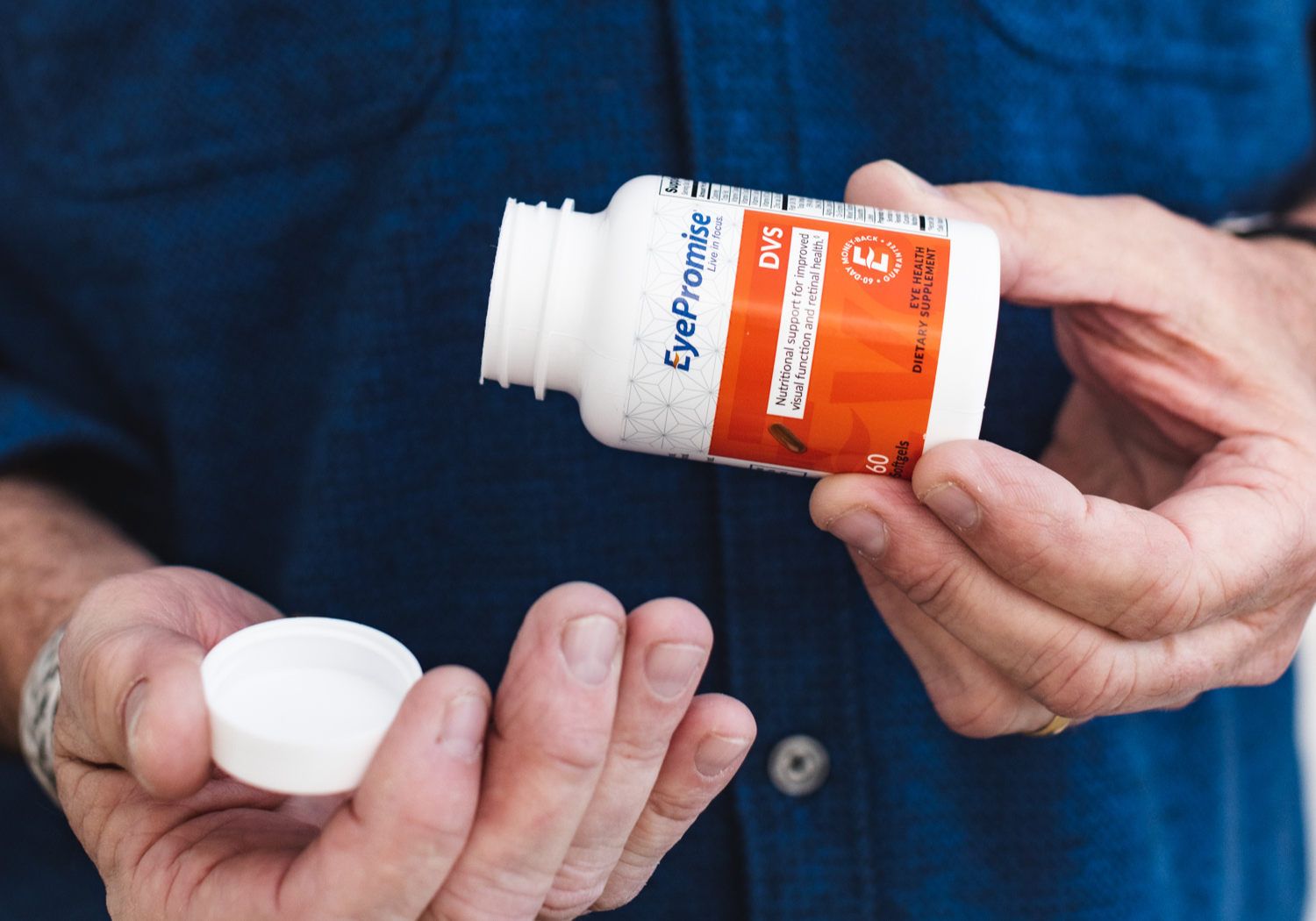 Real People Believe In EyePromise Insurance
While these are all great reasons, the most important point is that patients agree: EyePromise is the best insurance for their eyes. Here are some real people who believe in EyePromise insurance.
"Recommend by my doctor and have been taking for the last 5 years. All is well. Great product and service. Best insurance you can buy for your eyes."
"I started EyePromise Zeaxanthin + Lutein after I asked my ophthalmologist about a different product's effectiveness. He told me that he was not sure about the product I asked about, but that he had verified the ingredients of EyePromise, and he felt that it would be good for me to begin taking it.

I have increased my dose in the last year after years of no further deterioration without any improvement, but I am very glad that my vision has remained unchanged. While I may drop back to the suggested dose, I will be continuing with this supplement. I can't know what would happen if I did not take it, but, to my way of thinking, it is what is stated, and that is cheap insurance for an ability that I cannot afford to lose."
"I've been taking [EyePromise] for over ten years now. My eye doctor recommended it for me since age-related eye health issues runs in my family and my brother had it. As of my last eye exam, my eyes are doing great. No age-related eye health issues. I'm 64 and wear glasses for distance but still don't need reading glasses.

Right before I started my regimen, my vision had deteriorated where objects weren't crisp and clear and colors were drab. My pigment count was way low, about a third of what it should be. It took about nine months to get it where it needed to be, but I can see the difference. My eye doctor advised me I could discontinue taking the supplement, but for what it costs, why stop? It's cheap insurance that my eyes are getting the nutrients they need. I'm a lifelong customer."
"I am a single subject and there are many variables, but I have been double dosing this supplement for years after my ophthalmologist told me that it's the one supplement he knows that has what it claims to in it. I go to a retina specialist and receive injections with the frequency being a function of the scan during the visit. My left eye's [visual field] has been slowly [improving] over the past years, and I will continue to take this supplement forever because it is cheap insurance and a probable source of at least a part of that improvement."
When it comes to vision, there's no such thing as being too cautious. EyePromise can offer your patients another level of insurance to protect their eye health. If you're interested in offering your patients EyePromise insurance, sign up to have an EyePromise Regional Account Manager contact you!