The 2023 Valspar Championship
Posted by EyePromise on Mar 22nd 2023
As the weather warms up, the race for the FEDEXCUP heats up! This past weekend, the Valspar Championship challenged the golfers on the Tour in a par 71 competition. As "the most colorful tournament on the PGA Tour," the Valspar Championship has a storied past and a charitable future.
History
The Valspar Champion was originally founded in 2000, but it was known as the Tampa Bay Classic. In its first two years, the tournament shared a slot on the PGA Tour schedule until it earned its own place from 2003-2006 in late October. Its new position on the schedule made it the last full-field event before the Tour Championship.
In 2007, the Players Championship moved to mid-May, giving the PODS Championship (the name for the tournament at the time) a chance to play earlier in the season in March. Finally, Valspar Corporation became the current sponsor in 2013, renaming the tournament to the Valspar Championship.
The 2023 Tournament
The stroke-play Valspar Championship (player with the fewest strokes wins) was held at Copperhead Course at Innisbrook Resort and Golf Club in Palm Harbor, FL. Fun fact: EyePromise partner and 2024 World Golf Hall-of-Fame inductee Pádraig Harrington still holds the record at this course – an impressive 10 under par (61)! This year's purse was the largest yet, with the winning golfers splitting $8.1 million. The winner of the tournament, Taylor Moore, earned 500 FEDEXCUP points and just under $1.5 million, beating Adam Schenk by just one stroke!
EyePromise partner Lee Hodges and Dylan Wu also competed in this year's Valspar Championship – congrats!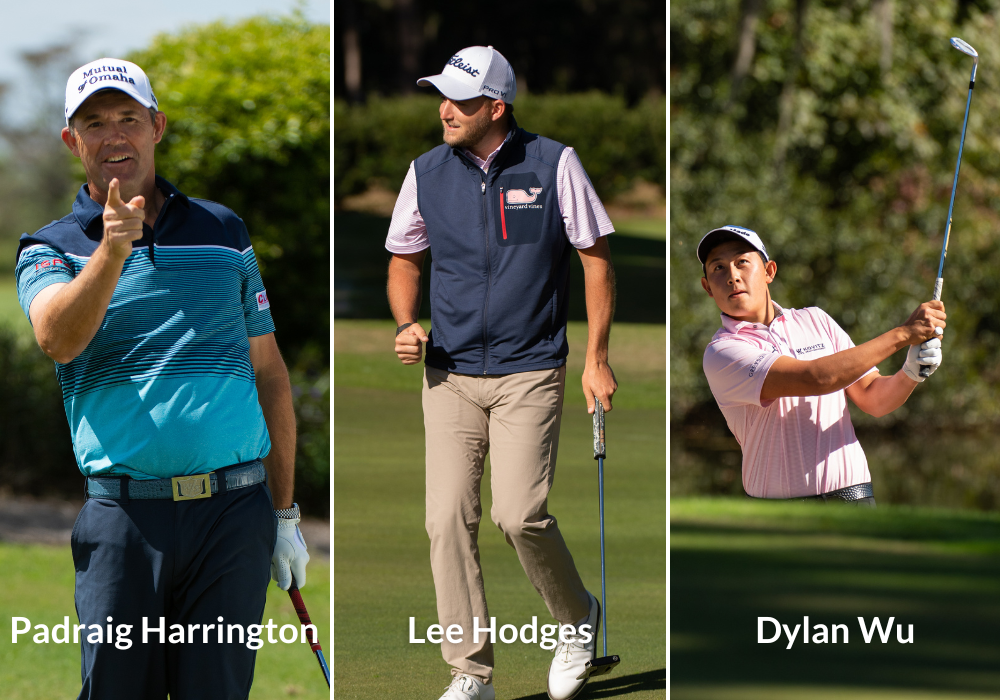 Charity
In 2016, the operations surrounding the Valspar Championship were taken over by Copperhead Charities, Inc. Commonly referred to as the Copperheads, it's led by area community leaders and has operated for over 40 years under various tournament names. Throughout the years, the organization has successfully generated over $49 million for charities primarily in the Tampa Bay area. All this while helping golf fans experience the best in PGA Tour competition!
After such an exciting finish, we're excited to see what else this year's PGA Tour competition holds! Learn more about the eye health performance supplement pro golfers like Pádraig Harrington and Lee Hodges are using to see better and play better.