Titleist Performance Institute (TPI) and EyePromise®
Posted by EyePromise on Feb 2nd 2022
As you may have heard, EyePromise® has dove headfirst into the golf world. Our visual performance products offer unique benefits for golfers, and we're excited to dive deeper. Two EyePromise team members had the opportunity to visit Greg Rose at the Titleist Performance Institute (TPI) to share the possibilities of EyePromise with his training. Here's what happened.
Shared Goals
First and foremost, it was important for both EyePromise and Rose to know that our goals are the same: give golfers (his clients) a performance edge. Rose was initially interested in EyePromise for the visual performance benefits, specifically the increased ability to read the greens.
If you're not as familiar with golf, reading the greens is the ability to see the subtle differences in green throughout the smooth patch of grass leading up to the hole. These differences can tell the putter which way the green slopes, giving more detail to help with the accuracy of the putt.
However, after speaking with EyePromise team members, Rose admittedly saw the potential in the protective qualities of EyePromise supplements, as well. He has a family history of age-related eye health issues and, coupled with a low macular pigment optical density (MPOD) score (which was measured during the visit), he is at an increased risk himself. For this reason, EyePromise team members got Rose started immediately on an EyePromise Vizual Edge Pro™ regimen.
What Is MPOD?
We mentioned MPOD, or macular pigment optical density measurement, but what does that mean? Everyone has a protective pigment inside their eyes called macular pigment, and this pigment functions like internal polarized sunglasses, increasing contrast sensitivity and reducing light and glare sensitivity.
While you start out with a certain macular pigment density, you need to eat high amounts of two critical antioxidants, zeaxanthin and lutein, to keep up your protection. Zeaxanthin and lutein are notoriously absent from the average diet, which is why nearly 80% of the population in the U.S. has low MPOD.
Measuring MPOD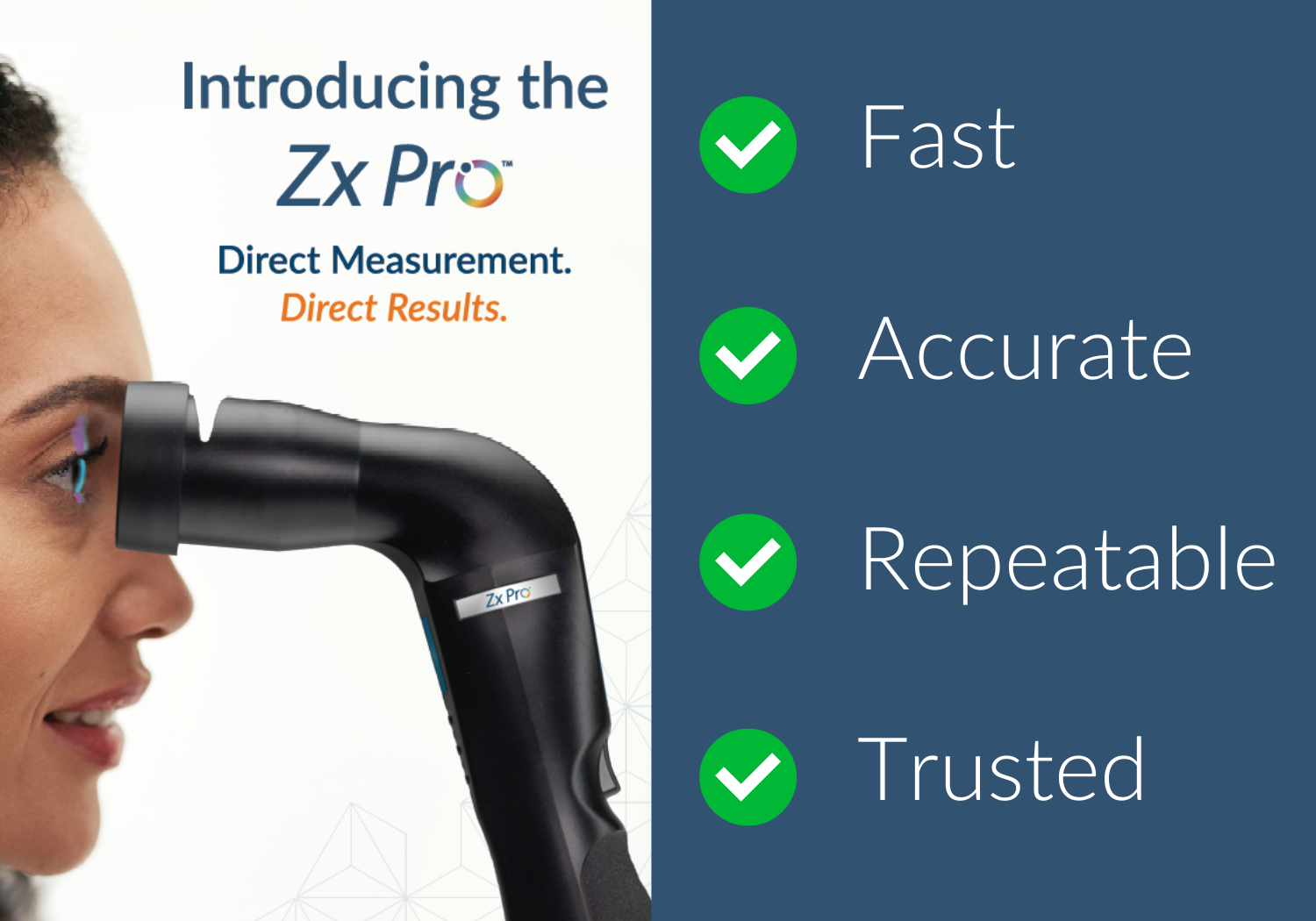 There are a few ways to measure MPOD, but the most popular and accurate measurement is tested with the QuantifEye MPS II instrument. This is what the EyePromise team members brought to TPI and used to measure Greg, as well as two other players. A "healthy" score is anything above a 0.50, and the average score in the U.S. is 0.34.
The two tour players tested both struggle with light and glare sensitivity and eye fatigue, and both felt that their eyes were holding them back to some extent. In fact, they both mentioned that night driving was a challenge for them despite both being under 40 years old. Rose is looking to add MPOD measurement with the QuantifEye to his facility and called running the test and educating about the instrument and supplementation "easy" and "intuitive."
Supplementation
There are tons of eye health supplements out there, so why is TPI interested in EyePromise? Rose's interest was piqued when he heard that two golf greats were taking EyePromise Vizual Edge Pro after learning about its benefits: Padraig Harrington and Colin Montgomerie. They've shared that it's helped: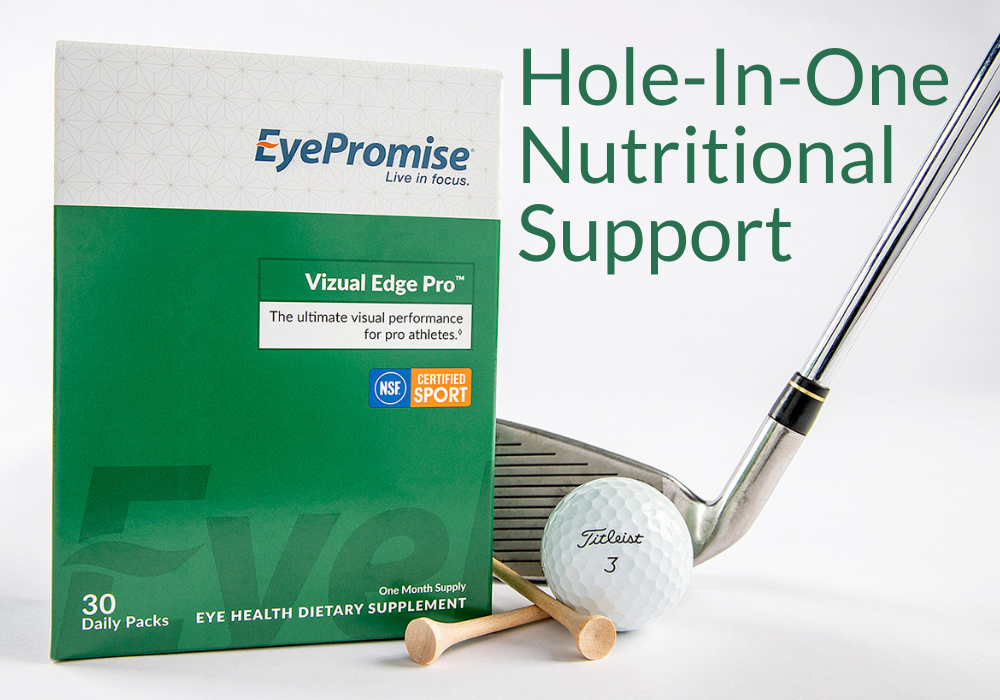 Reduce eye dryness due to environmental factors like dry air or wind
Improve contrast sensitivity, which increases green reading ability
Reduce light and glare sensitivity, which helps during bright, sunny days and with night driving
Montgomerie said this about reading the greens:
"EyePromise has given me clarity and confidence. The contrast in the greens is better, and I can see the line in the putt. If you can see the line and believe it, it's amazing how easy the game becomes."
Greg agrees with these two pro golfers: putting is the most critical part of a golfer's game. If you can read greens better, you putt better, and if you putt better, you perform better. He's excited to start his EyePromise regimen to see if he notices the same impact as Harrington and Montgomerie. Additionally, he'll start offering 3-month supplies of Vizual Edge Pro to clients who may be struggling with light and glare sensitivity and green reading or those who score below a 0.50 on the QuantifEye.
Rose and the TPI plan to implement the QuantifEye MPOD exam into their regimens with retests at 6- or 12-month follow-ups. He'll share this data with EyePromise to help inform further research and education efforts. Rose also plans to host a seminar sometime in 2022 reviewing Vision and Cognition, and EyePromise will support this educational demonstration however we can! If you're interested in getting a performance edge, start taking EyePromise Vizual Edge now!