Three-Time Major Winner & 2020 European Ryder Cup Captain Pádraig Harrington Joins EyePromise®
Posted by amess on Mar 23rd 2021
We're beyondexcited to announce that we have partnered with 3-time Major winner and 2020 European Ryder Cup Captain Pádraig Harrington. What's even more exciting is the difference Harrington has noticed since taking Vizual Edge Pro™.
Padráig Harrington is best known for winning three major championships: The Open Championship in 2007 and 2008 and the PGA Championship in 2008. The youngest of 5 brothers born in Dublin, he represented Ireland at the 2016 Summer Olympics and will captain the 2020 European Ryder Cup Team.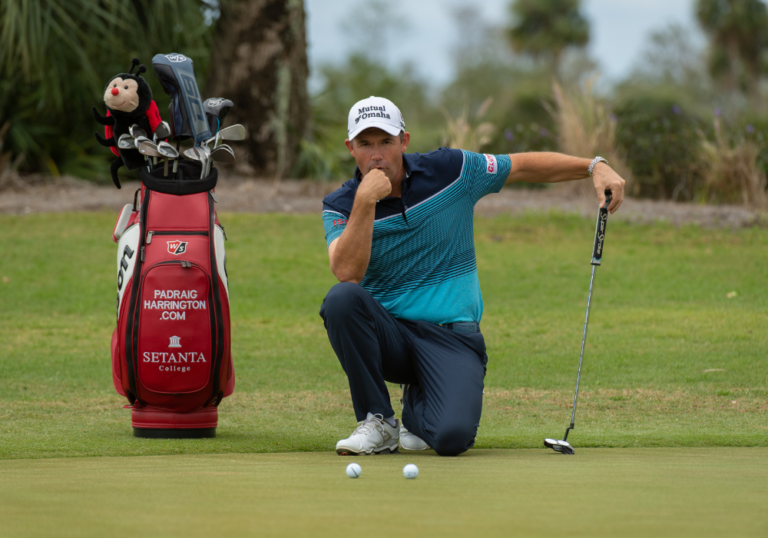 After undergoing laser eye surgery to improve his vision and his game, Harrington found his eyes were drying out more often on and off the course. After a few months of supplementing with EyePromise, he's noticed a reduction in dryness as well as an increase in self-assurance while putting.
"Putting comes down to confidence and as I got older, I was struggling with reading the greens. However, I've now been taking EyePromise for 4 months, and I feel that I can now pick up the change in contrast of the greens much better, which gives me confidence in reading the putts and my stats have improved. I have genuinely found that using EyePromise has helped me."
Since 2001, EyePromise has been providing athletes, doctors, and the everyday individual with natural eye vitamins to help maintain and support better vision against age-related eye health issues, irritated dry eyes, and even the effects of screen time. EyePromise is NSF Certified for Sport®, and the science behind the supplements demonstrates that eye-friendly nutrients such as zeaxanthin and lutein work together to build the macular pigment within the eyes, which is responsible for vision and overall eye health.
Benefits Beyond Golf
"We are honored to welcome Pádraig to the EyePromise family," said Andreas Wolf, President of EyePromise. "We love hearing his feedback on Vizual Edge Pro™, noting that it delivers sharper vision and helps him read the greens easier for better putting performance. Beyond golf, we're pleased that he's noticed relief of his dry, tired eyes due to screen time and increased clarity while night driving. We look forward to continuing to help Pádraig see farther and clearer and, most importantly, maintain healthy eyes."
Find out if Vizual Edge Pro is right for you or if you should be taking another EyePromise product by taking the quiz.