Eye Drops vs. Eye Vitamins
Posted by EyePromise on Mar 9th 2023
March is National Nutrition Month, and EyePromise® is using this time to celebrate powerful, natural ingredients included in our expertly crafted eye vitamins. In fact, March 3 was global Omega-3 day, a critical component for finding lasting relief from occasional dry eye. However, drops are usually the go-to for finding occasional dry eye relief. So, what are the differences between over-the-counter drops and an Omega-3-based occasional dry eye vitamin?
EyePromise EZ Tears™
With the help of eye health experts who specialize in occasional dry eye, EyePromise developed an eye vitamin formulation designed to bring relief and support a healthy tear film from the inside out. Cleverly named EyePromise EZ Tears, this daily supplement delivers high-quality Omega-3s with 7 additional soothing ingredients. These natural ingredients were chosen for their ability to soothe the dryness, irritation, itchiness, grittiness, burning, redness, excessive watering, and even blurred vision associated with occasional dry eye.
Pros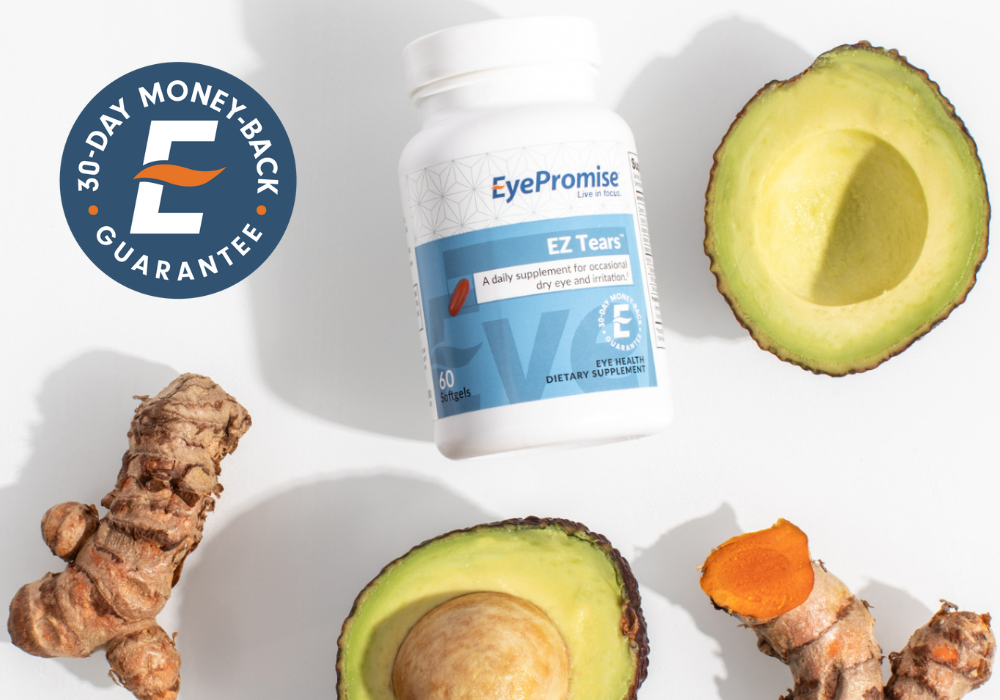 Made with natural ingredients
Delivers high-quality nutrients your body needs
Provides lasting relief
Proven to work through clinical research
Only 2 softgels per day
#1 eye doctor-recommend vitamin brand
Safe to take with a daily multi-vitamin
Backed by 30-day, money-back guarantee
NSF Contents Tested and Certified
Manufactured in a pharmaceutical grade facility
Cons
May take up to 4 weeks to feel relief (but many start to feel in 1 week)
Lifestyle change – need to stay consistent in order to achieve and maintain relief
More expensive than drops
Can be difficult for some people to swallow
Online purchase only (available at eyepromise.com, on Amazon, and on Walmart.com)
Over-the-Counter Eye Drops
You probably know what eye drops are. They're those little bottles of lubricating solution that you administer via drops directly into your eyes to help soothe occasional dry eye. These are almost a knee-jerk solution for someone experiencing occasional dry eye, but they may not provide the relief you're looking for.
Pros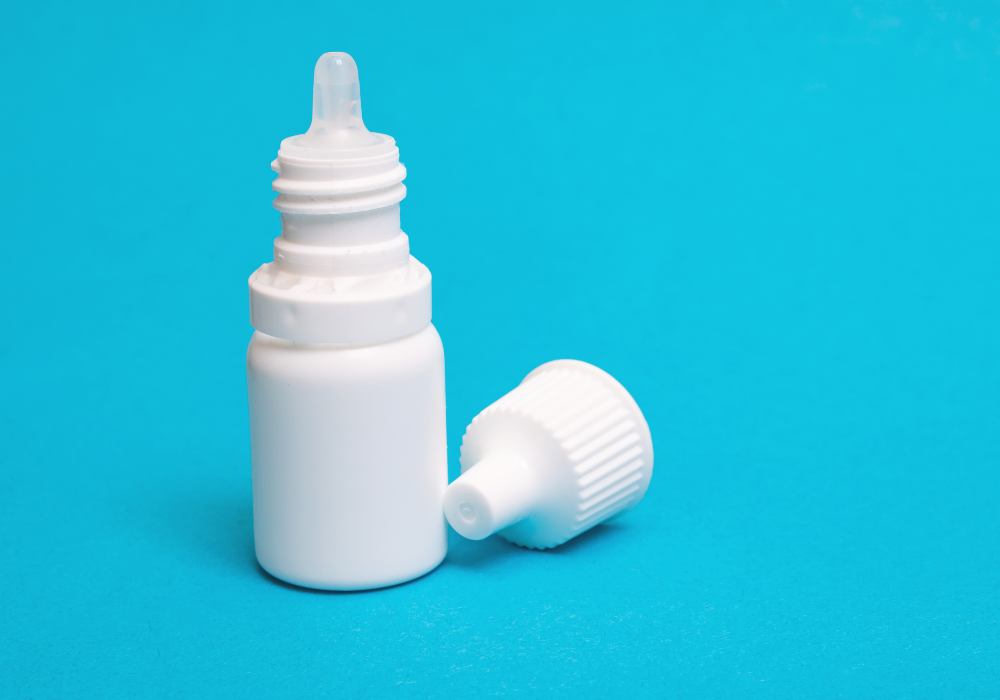 Immediate relief
Less expensive
Widely available
Safe to take with a daily multi-vitamin
Cons
Temporary relief (likely requires multiple doses per day)
May be habit-forming
Little to no regulations, certifications, or guarantees
May contain preservatives/synthetic ingredients
Some people may have trouble administering them
Ultimately, it's your choice how you relieve your occasional dry eye. In fact, you can use a combination of these two options! While EyePromise EZ Tears builds up in your system to provide lasting relief and soothes from the inside, over-the-counter eye drops can provide that instant relief from the outside. But you can't find relief unless you start now! Try EZ Tears today!