A Holiday Gift Guide for Healthy Eyes
Posted by EyePromise on Nov 18th 2022
The holiday season is upon us, and many have begun shopping for seasonal gifts for their friends and loved ones. However, buying gifts isn't always as easy as making a list and checking it twice. You want your gift to be unique, something the person will love, or perhaps something useful. We have a few suggestions that come with an eye-healthy twist, making each of these as unique as the person receiving them.
Eye-Healthy Recipe Book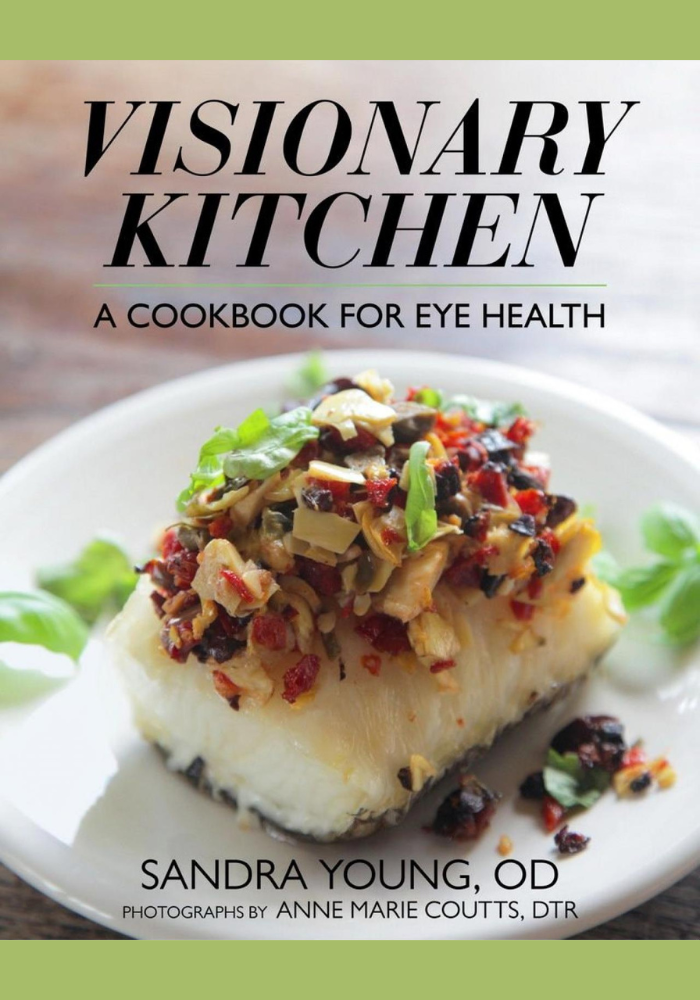 An eye doctor who was passionate about nutrition decided to take it upon herself to create a cookbook full of eye-healthy recipes! Sandra Young, OD, published Visionary Kitchen: A Cookbook for Eye Health, and she shares recipes for all kinds of food, including appetizers, sides, and even drinks!
Interested in gifting Dr. Young's cookbook to a family member or friend? Click here to learn more!
EyePromise® Booklight
Reading is a popular pastime, but it can become difficult for some people to continue reading into the evening with the fading light. The winter is especially tough, as the nights become longer and the dwindling daylight makes it difficult for some people to see, even with indoor lighting! That's why an EyePromise booklight would make a great gift for the reader in your life!
This portable, battery-operated light clips onto the top of the book and lights up the pages for a bright reading experience. This means their eyes don't have to strain as hard to see the pages in dim lighting. It also means that readers can enjoy and extra chapter without disturbing a partner or child! If you're interested in getting this booklight for your reader, click here!
Audio Book Subscription
Another "reader" gift, but this one can apply to more than those who like "physical" reading. An audio book subscription takes the "eye" involvement out of the equation, making it a great option for those who have a hard time focusing on books or have a difficult time seeing the print. This option gives readers' eyes a break and while still allowing them to get absorbed into the wonderful world of books. An added bonus: you don't have to guess what kind of book they would want to read (or hear in this case)! The possibilities are endless!
EyePromise EZ Tears™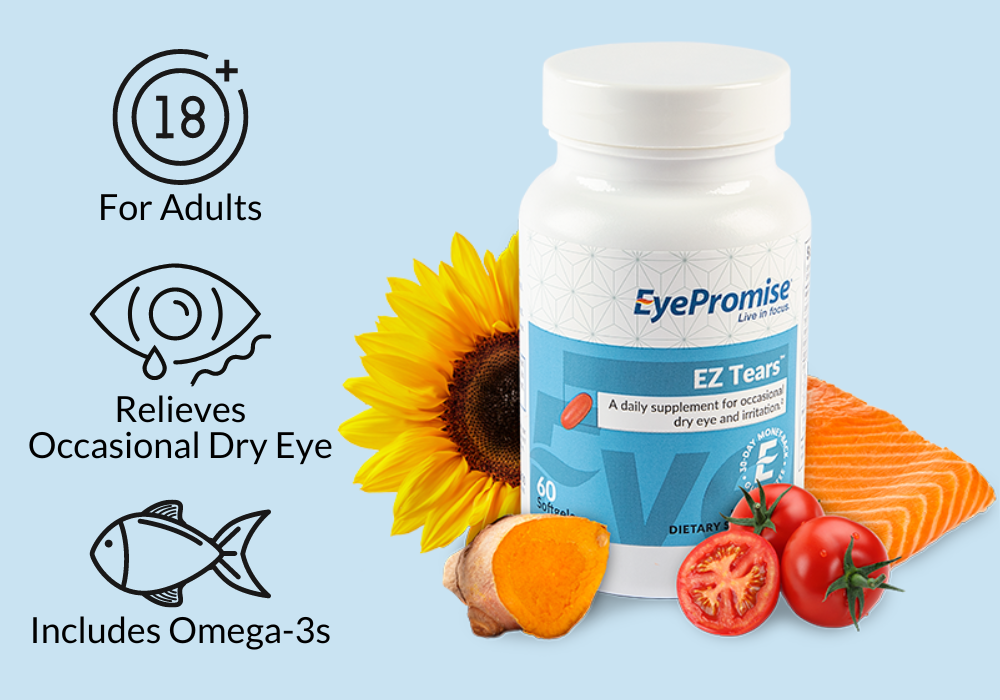 Do you know someone who's suffering from dry, itchy, burning, red, and/or gritty eyes? Add relief to their Christmas list with EyePromise EZ Tears! This daily vitamin is designed to alleviate occasional dry eye from the inside out, providing fast, lasting relief. Additionally, its ingredients include high-quality Omega-3s, an essential fatty acid crucial for brain and joint health most are lacking in their diets.
Learn more about EyePromise EZ Tears and how you can help soothe their irritated eyes this holiday season.
EyePromise Screen Shield™ Line
Got a techie in the family? Someone who's glued to their screens? Someone whose gift list includes things like Xbox, PlayStation, Nintendo, or other gaming systems? We've got just the gift for them, and it's not another gadget. The EyePromise Screen Shield line is a pair of daily eye vitamins designed to help support and protect the eyes, specifically when it comes to screen time.
EyePromise Screen Shield Pro is crafted for adults ages 18 and up. This comprehensive formula includes natural ingredients that have been clinically proven to reduce symptoms like eye strain and tired eyes. It also includes Omega-3s to help reduce the dryness often experienced during and after long hours staring at screens.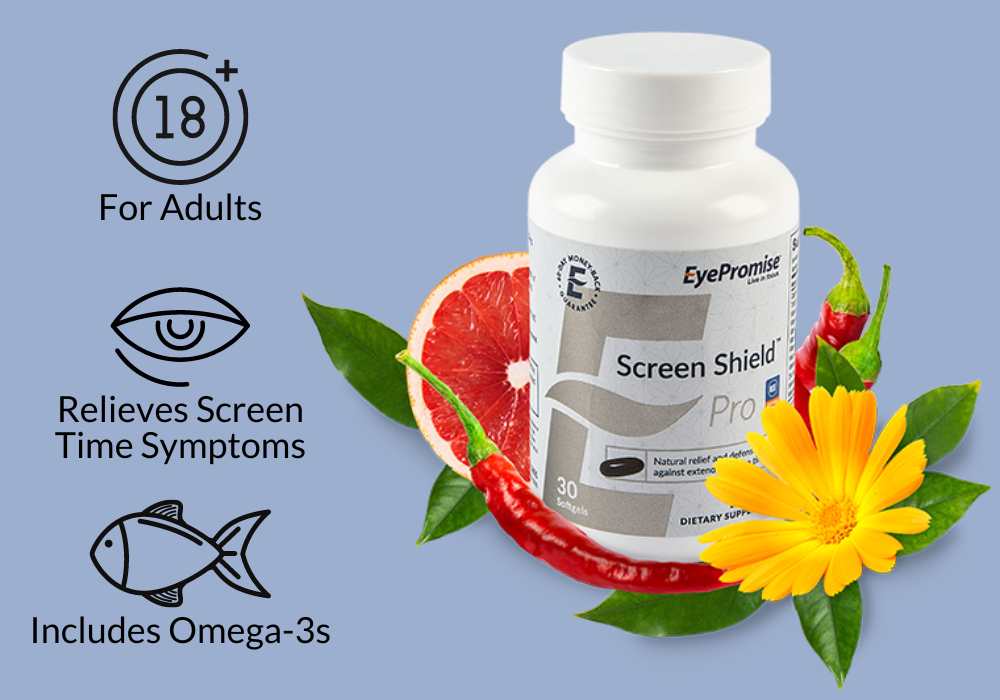 EyePromise Screen Shield Teen is crafted for children ages 4 to 17 and has a much more simplified formulation. With just 5 ingredients, this fruit punch-flavored chewable tablet has everything children need to support healthy eyes and nothing they don't like sugar, GMOs, or gluten.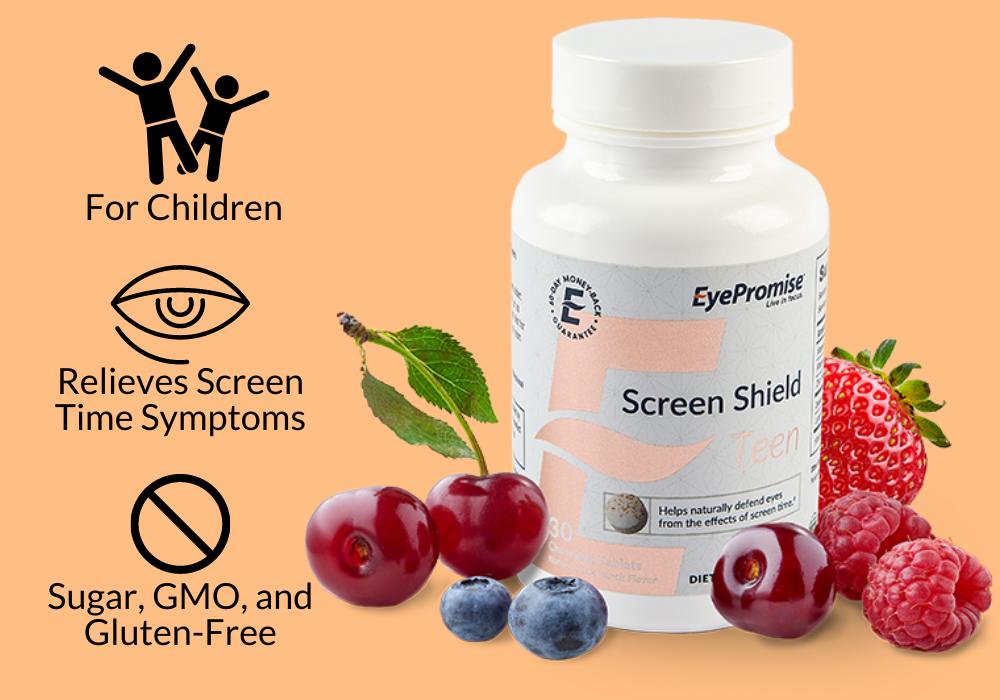 Learn more about EyePromise's Screen Shield line and how you can help loved ones escape the symptoms of screen use this holiday season.
EyePromise Restore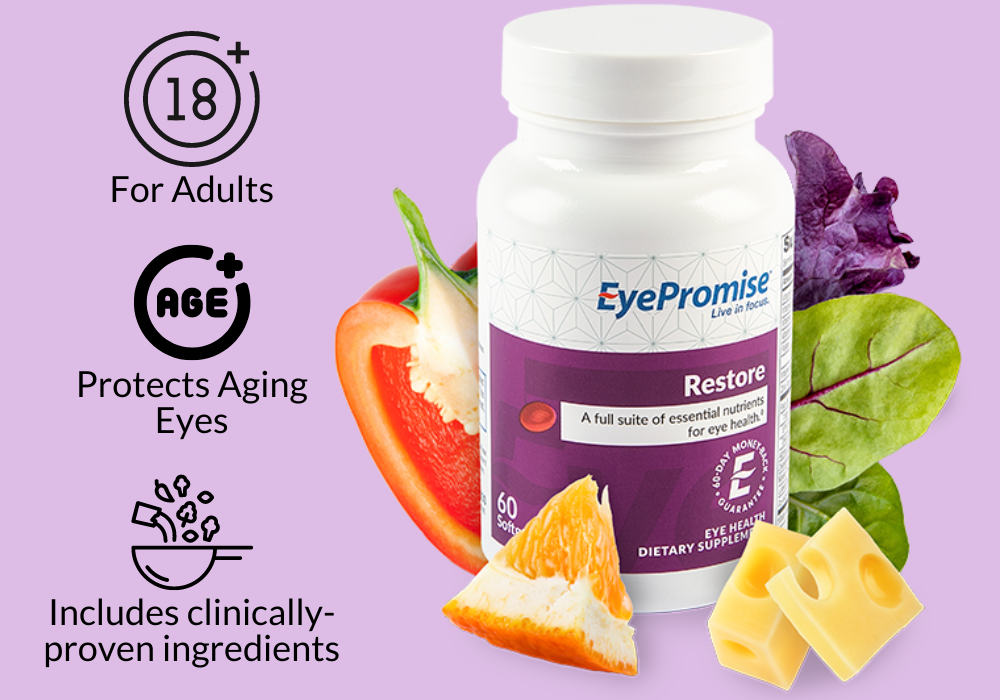 Looking for a gift for an aging family member? Do you have a history of age-related eye health issues in your family? EyePromise has something for these giftees, too. EyePromise Restore has been carefully designed to support aging eyes and reduce risk factors for age-related eye health issues.
Learn more about EyePromise Restore and how you can help loved ones support long-term eye health this holiday season.
There are a lot of great gifts to give to a lot of great people, but they don't all have to be toys or scarves. Check out what else EyePromise has to offer!