8 Tips for Retaining Employees for the Long Haul
Posted by EyePromise on May 13th 2021
When it comes to eyecare, there are many positives. However, there are also negatives, like the unfortunate turnover rate in eyecare practices. Whether it's the hectic, fast-paced environment or that eyecare is just not for everyone, Eyeworld estimates that eyecare has an average turnover rate of 25% compared to a national average of 23% in 2018. While this is discouraging, Thomas P. Arnold, OD, FSLS has a few tips for encouraging employees to stick around.
Tip 1: Detail Each Job Role
When it comes to roles in the office, it's imperative that each job is well defined, and responsibilities are clearly laid out so there's no confusion. When each person's duties are unmistakable, it leaves less room for things to fall through the cracks and keeps frustration related to who's doing what at bay.
Tip 2: Hold Weekly Staff Meetings
While this may sound like it simply takes up time, it's important to set aside 30 minutes to an hour to remind employees why eyecare, and specifically your office, is important. This also gives you a chance to explain any new processes or machinery that may be added to the office. Dr. Arnold said,
"We introduce new equipment, new technologies, new products and sometimes discuss pathologies or eye anatomy. It is important for the staff to know 'why we do what we do.'"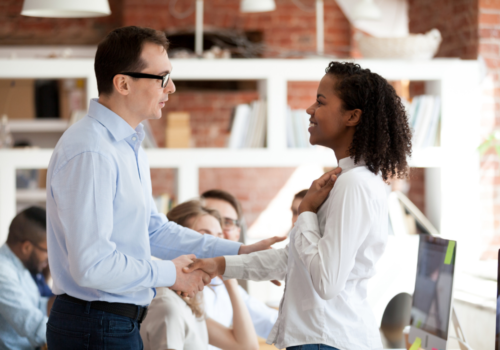 Tip 3: Reward Going Above and Beyond
Sometimes, employees are willing to do more than the outlined job descriptions. Whether it's the way they handle a situation or the way they treat patients, they're doing more than the "bare minimum." This behavior is obviously appreciated, but it's important to reward this type of conduct so that you not only encourage that person to continue these actions, but encourage other employees to join in.
Tip 4: Moderate Inter-Practice Disagreements Effectively
This may be the most difficult tip to master. Moderating any kind of disagreement is an artful skill, and it can be tough to know when there are disputes within the office. The first step is identifying possible tension between people or within the office and addressing it as soon as possible. If it's between a small number of employees, it's best to resolve it with those individuals involved privately. If it's a full-practice issue or you're unsure of who is involved, a staff meeting may be a good time to speak to it.
The other facet of this is trying to "hire well." No one wants to bring in a person who rocks the boat, but sometimes it's unclear that a person is a "pot stirrer" until they are already stirring the pot. When this happens and you know with certainty who is the one holding the spoon, you'll need to firmly address the issue and share expectations of correction. Those who refuse to cease will be let go.
Tip 5: Simplify Work Processes
This may be an obvious suggestion, but it's an incredibly important point. No one wants to work in a complicated environment, and having clunky, inefficient procedures makes people dread their duties. Do what you can to help your staff streamline these processes, and you will likely see a boost in morale and productivity.
How EyePromise Helps Process Simplification
With the EyePromise Auto Refill Program (ARP), recommending nutraceuticals has never been easier. This automatic delivery program for EyePromise's comprehensive line of clinically based nutraceuticals simplifies the process for both the staff and the patients. Let's compare the steps of in-practice distribution to ARP.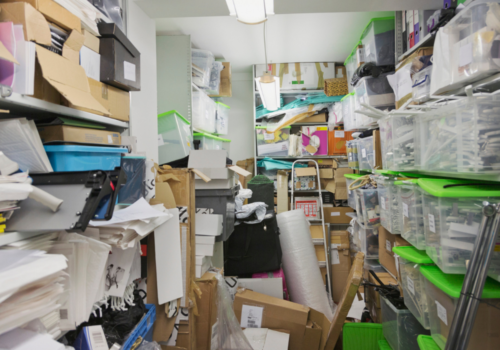 In-practice:
Staff responsibilities

Order product
Find somewhere to house product
Recommend product
Get product together for patient to take home
Check patient out for product and visit
Remember to reorder product when inventory gets low
Take patient reorders via phone/in the office
Remember to remind patients when they don't reorder in time
Patient responsibilities

Purchase recommended product
Leave with product
Remember to take product
Remember to reorder product
Answer phone/email/text if they forget and actually reorder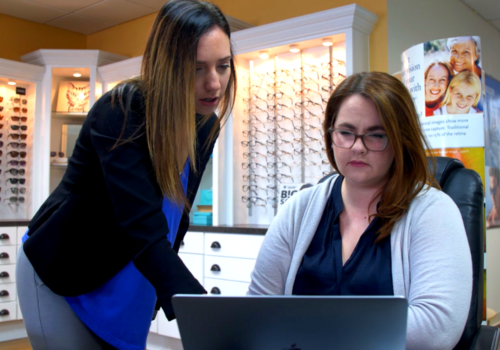 ARP:
Staff responsibilities

Get patient enrolled in ARP for recommended product
Tell them that their first bottle is free
Explain that each order includes savings on every bottle and ships for free
Automatic shipments mean that neither the patient nor the practice needs to be reminded
Check patient out for visit
Patient responsibilities

Share information for ARP enrollment
Remember to take the product
Patient benefits

Receive first shipment with free bottle
Receive series of emails from EyePromise reminding them why they started the product, why the need to continue, and what to expect
Receive tips to help them remember to take it everyday
Receive future automatic shipments
Pause or delay future shipments if necessary
Learn more about the practice benefits of adding ARP to your practice.
Tip 6: Require Annual Performance Reviews
Annual performance reviews allow you and your employee to set everything from the last year on the table and really analyze it. Were they successful in what you expected? How can they improve? How can you improve as an employer? What do you expect of them this year? What are your shared goals? Setting these expectations helps the employee better understand their role, feel more accountable for what happens in the practice, and feel heard.
Tip 7: Create a Comfortable Work Environment
When it comes to the environment in the office, it needs to make employees feel comfortable and welcome. Whether it's a spacious break room or a private office they can go to unwind for a few minutes, having an area that's specifically meant for them can offer a "safe place" for them. Additionally, the "vibe" in the office can be an important factor. Giving employees a space they feel like they can be themselves offers more than a paycheck and can keep them around for years to come.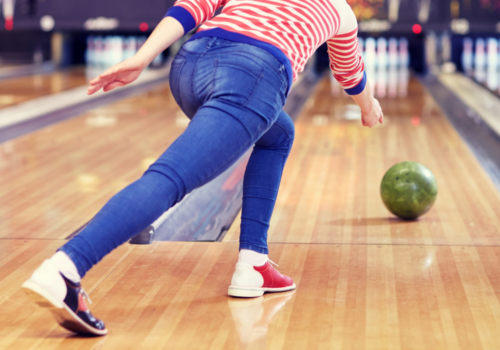 Tip 8: Get Out of the Office
We saved the best for last! That's right – to help create a good environment in the office, you need to get out of the office. Getting out and enjoying lunch, happy hours, or other activities like bowling or barbecues can create a balance among everyone in the office and helps everyone see each other as people, not doctors and staff or boss and employee. This understanding also translates to a more open work environment and can build camaraderie throughout the office.
Considering we all spend more time at work than we do at home, creating an environment that's open, welcoming, and encouraging is crucial to longevity in employment. As a practice owner, it's your responsibility to do what you can to build a positive place for people to spend a majority of their time. It's also important to keep reforming and evolving your practice to continue providing this positive environment.