5 Post-COVID Trends That Are Here to Stay In Your Practice
Posted by EyePromise on Jan 27th 2022
It seems like every time we think this COVID pandemic is coming to an end, another variant surfaces and derails progress. While this is causing many of the "temporary" implementations to remain, some things that likely to stick around, even after the pandemic (hopefully) lifts. According to Mark Wright, OD, FCOVD, and Carole Burns, OD, FCOVD, here are 5 trends that will continue after COVID.
Expectation of Cleanliness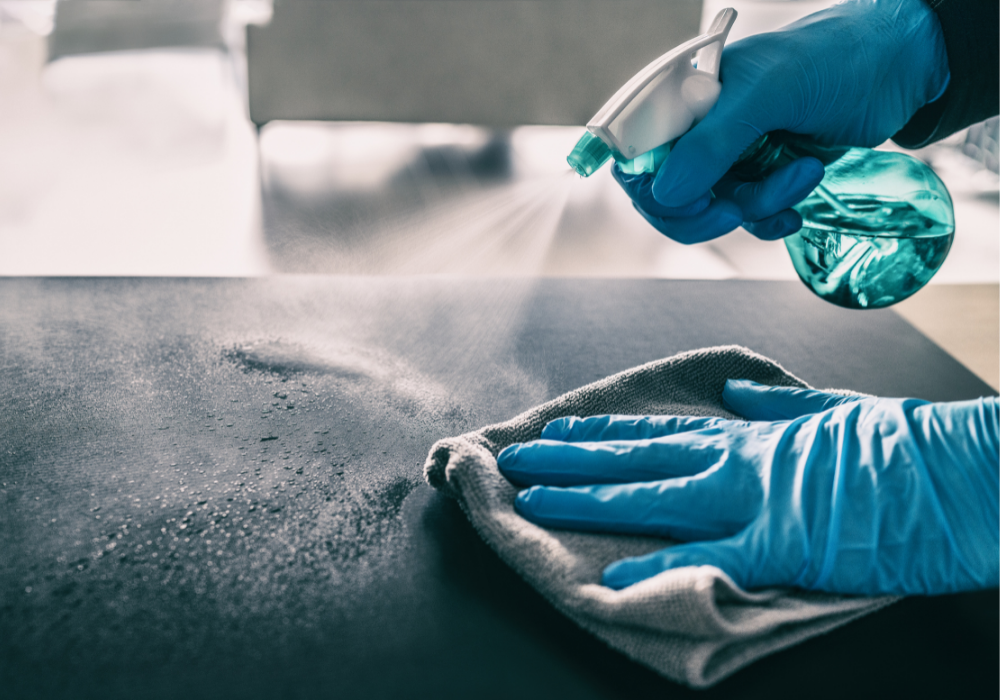 While the needs for things like handwashing and disinfecting commonly touched surfaces were always around, the COVID pandemic brought them to the forefront of people's minds. Since then, businesses across industries have done what they can to increase and improve overall cleanliness for patrons. While this type of cleaning takes additional time, patients have become accustomed to this level of sanitization and will expect it from businesses in the future.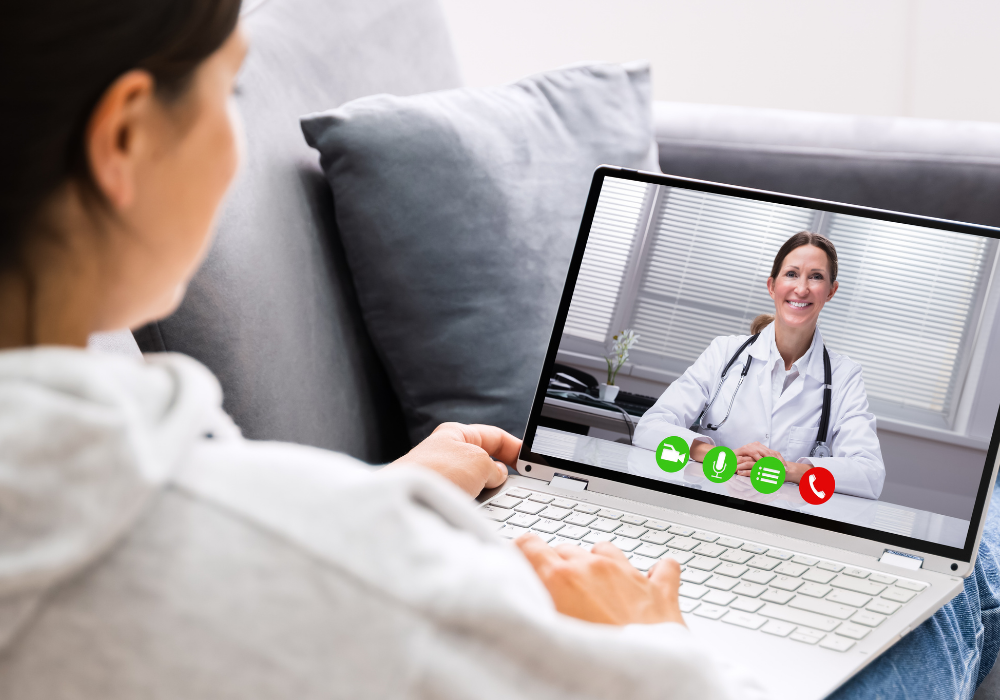 Telemedicine
While many patients still prefer a face-to-face encounter with their doctors, telemedicine is foreseen to remain in high demand. However, some practitioners admitted that they don't plan to continue offering telemedicine after reopening. It's understandable that ODs are itching to see patients in-person, but patients like telemedicine because they can "get care from a person they trust usually the same day with the convenience of not having to travel." One important consideration for those practitioners who do plan to continue remote care is to get a software that is HIPPA compliant (i.e., EyecareLive, Doximity, Doxy.me, etc.).
Ecommerce
The convenience, quickness, and ease of ordering things online and having them delivered to your house is not a new concept. However, COVID helped expedite this type of direct purchasing, and patients love it. What's not to love? You can purchase the items you need/want, and they are then delivered right to your door. No need for fighting through crowds in a shopping center or wandering up and down the aisles hoping the store has what you need.
This desire for simple shopping and convenient delivery is likely to last post-COVID, so what is your practice doing to meet this patient need?
The EyePromise Auto Refill Program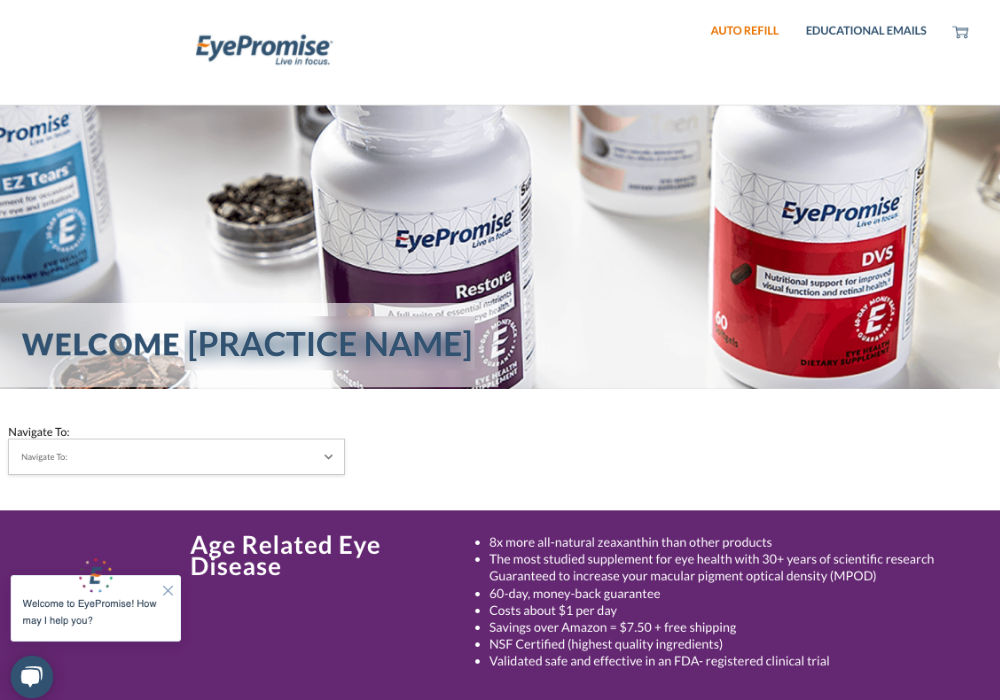 EyePromise offers an ecommerce solution for offering eye health nutraceuticals in your practice: the Auto Refill Program (ARP). The ARP is a simple subscription model platform for prescribing EyePromise nutraceuticals out of practice. There are several major benefits for both practice and patient with the ARP:
Practice

$0 upfront investment (no need for inventory)
Fast, easy-to-use ordering interface
Simple checkout process
Onboarding and ongoing practice training included with the program at no charge
EyePromise handles everything after enrollment (shipping, handling, product malfunction, guarantees, patient education, etc.)
Patients

Receive the in-practice $1-off discount
Receive their prescribed product directly to their homes automatically every 3 months, so they never miss a dose and remain compliant (up to 80% retained in year 1)
Receive a free bottle in their first shipment
Receive free shipping on every order
Can pause, delay, or cancel at any time
Learn more about the EyePromise Auto Refill Program.
AI & Cloud Computing
During the shutdown, many practices used that time to update their in-practice software, opting to go with Artificial Intelligence (AI) and Cloud Computing. Drs. Wright and Burns believe that these two types of software are the future of optometry. AI adds help to the exam room, helping with identifying and caring for eye health issues. Additionally, AI technology can help with patient care by checking any prescriptions against other medications a patient listed in their pre-appointment paperwork.
Cloud computing has its obvious benefits when it comes to data storage and recovery and continuous updates. This type of technology helps practices stay current with the latest software updates, helping to ward off potential data crashes, slow load times, or malfunctions.
Practice Financial Management
Many practitioners' focuses shifted to business management during the pandemic because of the looming threat of closure. Doctors had to focus on maintaining a positive cash flow and adding programs which contributed to this goal. Additionally, practices who use AI or business dashboards to give real-time insight into how the practice is doing are in a better position exiting the pandemic, according to Drs. Wright and Burns.
An EyePromise Partnership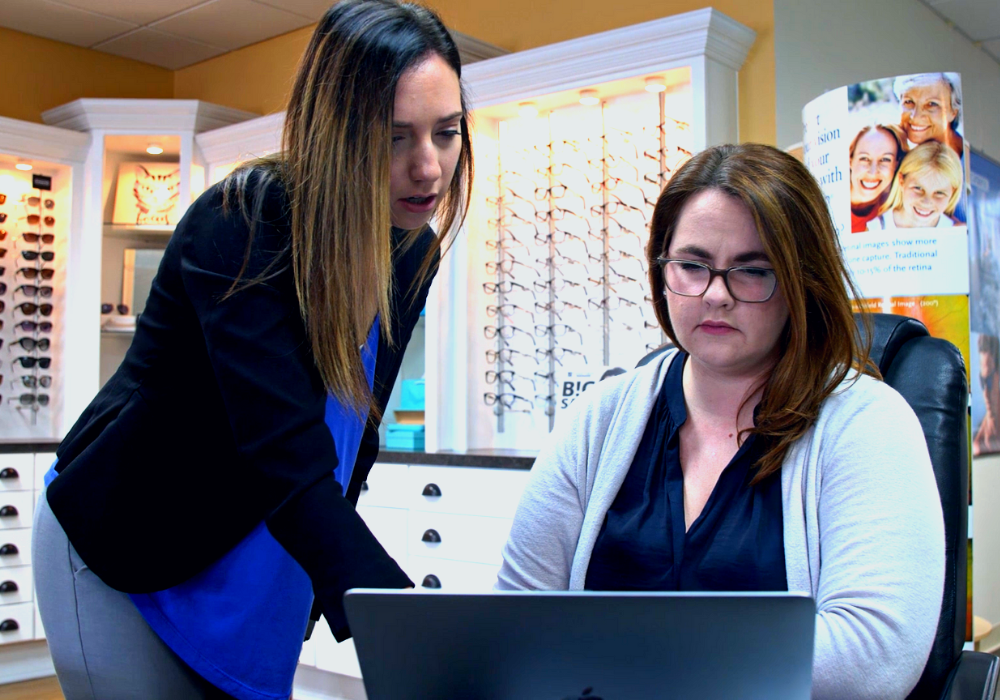 After partnering with EyePromise and going through onboarding training, you're not left on your own to determine the success of the program. EyePromise Regional Account Managers help you determine realistic weekly/monthly/quarterly goals for your team to accomplish. Additionally, they can put together a business review, which compiles a number of data points to give an overall look at how your practice is running with the EyePromise program (or where you're falling short).
Learn more about business reviews.
Whether or not you choose to participate in any of the above trends, stats show that they are likely to hang around, even after the COVID-19 pandemic subsides. If you haven't already, it's best to at least consider their potential in your practice and with your patients. EyePromise makes partnering with them and nutritional supplementation easy with the Auto Refill Program.
Have your local Regional Account Manager contact you to learn more!