Considering LASIK? Here's What You Should Know.
Posted by EyePromise on Dec 15th 2022
When it comes to vision correction, some people don't like wearing glasses or contacts. They'd prefer to get their eyes "back to normal" through a refractive surgery called laser-assisted in-situ keratomileusis (LASIK). If you're considering getting LASIK, here are a few things you should know before undergoing the procedure.
What Happens During a LASIK Procedure?
LASIK surgery uses, you guessed it, lasers! These ultra-precision lasers correct vision issues like near- and far-sightedness or astigmatism. To do this, a surgeon uses the laser to change the shape of the front of the eye known as the cornea, making the recipient's vision clearer. While it used to be completed one eye at a time, you now have the option to do both eyes at once, keeping in mind the recovery and the fact that you'll be awake during surgery.
Preparing
If you're getting ready to have LASIK surgery, here are a few steps to follow to ensure you and your eyes are ready.
Drink Plenty of Water
Up your water intake before getting LASIK. The added hydration aids in the surgery and healing processes. At minimum, you should drink eight 8oz glasses of water a day all the time, but especially before a procedure like LASIK.
Stop Wearing Your Contacts
At least one week prior to your surgery, you should stop wearing your soft contact lenses. If you wear hard contacts, you should cease wearing them one month prior to your surgery. Wearing contacts can alter the shape of your eyes, so it's best to give your eyes a rest!
Get Comfortable
Since you'll be awake for the duration of the surgery, we suggest you wear a comfy outfit. Loose clothes that can easily be removed when you get home and don't produce lint are best. Also, leave the makeup, lotions, and perfumes at home. You don't want to heighten any risk of infection.
Find a Ride
Patients are not allowed to drive themselves home after LASIK, so make sure you arrange transportation to and from the surgery center. Most patients are cleared to drive by their follow-up appointment (typically, the next day), but it's best to ensure you have transportation for that, as well.
Prepare Your Ocular Surface
In the way that drinking water hydrates your whole body, the surface of your eyes should be extra prepared and lubricated, as well. Occasional dry eye is a common symptom post-LASIK surgery, so preparing your eyes beforehand will help set you up for success.
EyePromise® EZ Tears™ is a daily eye health vitamin that's designed to help improve your eyes' ability to produce high-quality tears to lubricate the surface of the eyes. Made with natural, anti-inflammatory ingredients, just two EZ Tears softgels can help get your ocular surface ready for the strenuous LASIK procedure.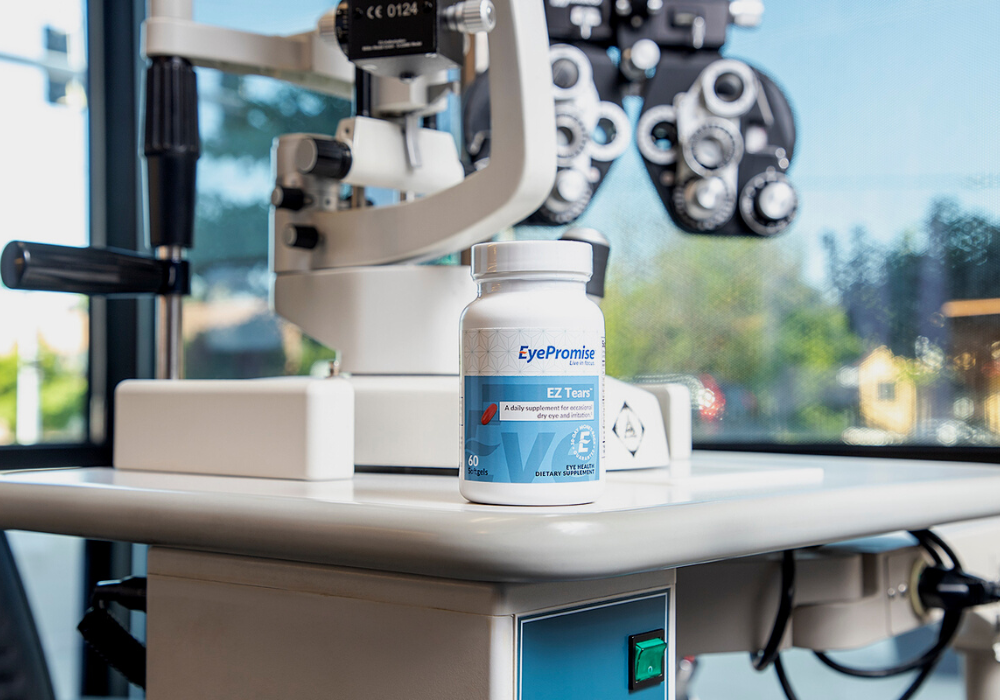 LASIK is a big decision and one the requires preparation. Make sure your eyes are prepared, too, with EyePromise EZ Tears. Learn more about this LASIK preparation solution.