7 Steps to Increase Practice Success at the Patient Level
Posted by EyePromise on Nov 10th 2022
When looking at overall practice success, it's easy to get caught in the big-picture ideals. Things like "I should partner with this frame company or this contact lens company or work with this practice management partner." However, the details of the day-to-day can make just as much of an impact on your success. Samantha Hornberger, OD, recognized this potential and identified a handful of ways she could increase average revenue while improving patient care.
Make Your "Ideal" Recommendations Your Standard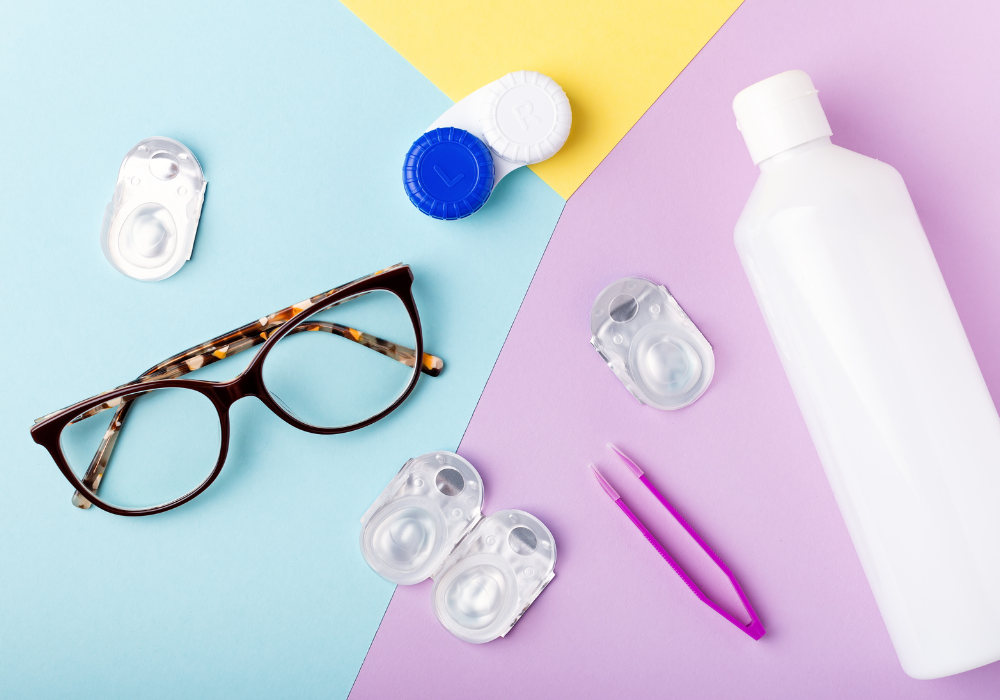 There are several different ways to approach an appointment. You can ask the patient what they'd prefer, or you can prescribe what it is that you want them to do/get/have. In the article for Review of Optometric Business, Dr. Hornberger specifically refers to lenses for this point, but this can translate to many aspects of eye care. Her example was that if your ideal lens prescription is accompanied by anti-glare and blue light protection, make that your standard for all patients getting lenses from you.
This recommendation helps reduce "analysis paralysis" for the patient while also reinforcing your expertise. Additionally, the extras ultimately create a better glasses-wearing experience for patients, leading to a higher chance for returns and referrals.
Increase Screening Scans and Imaging
This suggestion accompanies the above point well. If you'd like everyone over the age of 21 to get screenings and imaging, then make that your standard practice. Creating a standard routine for each patient helps refine the patient journey in your practice and establish a procedure for staff (both new and experienced) to follow. The more you can regulate the journey, the better it is for everyone involved.
Utilize Medical Benefits for Both Medical and Routine Care
Any chance to save your patients money builds rapport and a sense of trust between them and you. Additionally, few people fully understand the ins and outs of insurance and benefits. Helping them get more bang for their buck while fully utilizing their benefits sets everyone up for a happier, more care-free appointment.
Specialize Your Care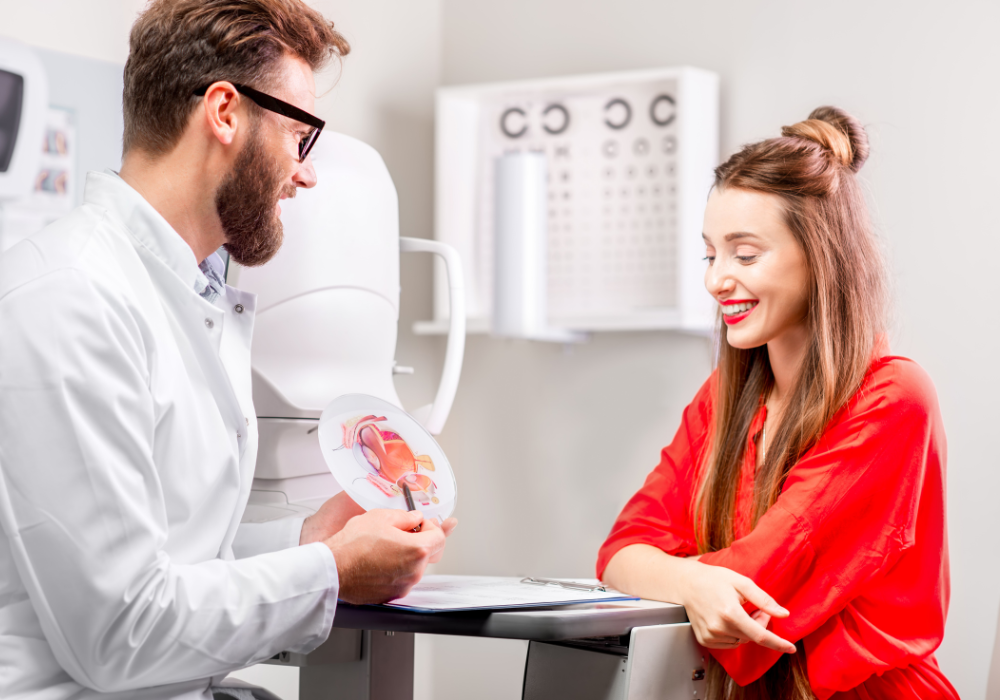 Find an aspect of eye care you're passionate about and specialize in it (occasional dry eye, age-related eye health issues, diabetes, screen time, etc.). The more you dedicate to this specialty, the more of an expert you become. Patients are far more likely to follow your recommendations if they believe you are the true "expert" on the topic.
Spend More Time with Patients
Another point that nicely follows the previous. If you're specializing your care, then you'll likely need to spend more time with your patients to explain why it matters. However, Dr. Hornberger believes that all ODs, regardless of specialization, should be spending more time with their patients. This additional time helps you as a practitioner better tailor your approach to the patient's needs as well as gives you time to better explain your recommendation and prescriptions. This once again creates an all-around better patient experience.
Prescribe What You'd Recommend to Your Loved Ones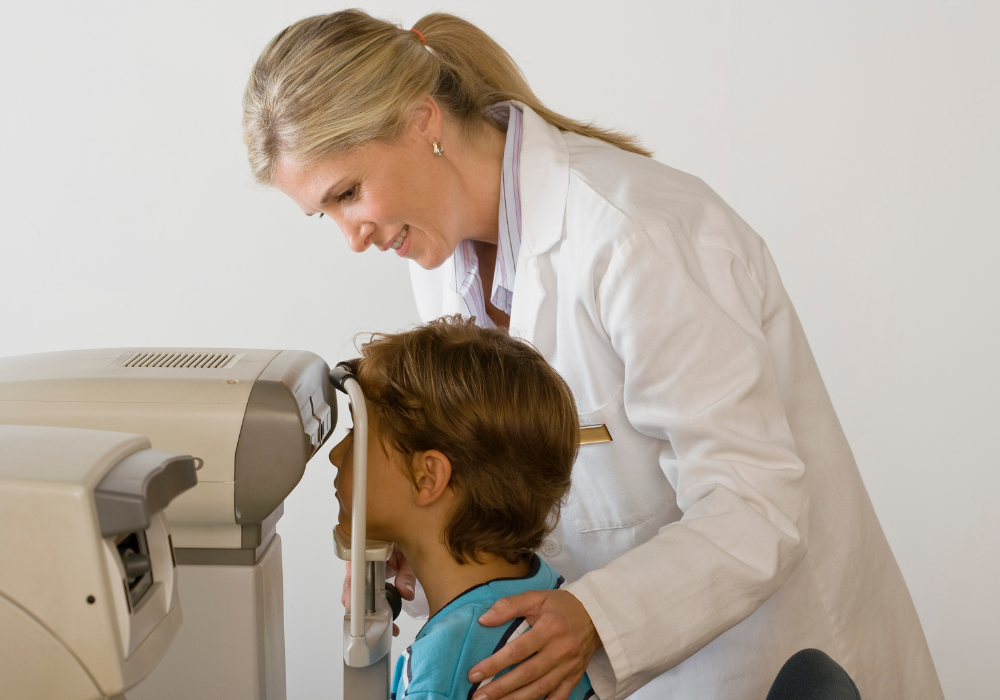 Coinciding with specializing care, patients notice when you're truly passionate about something. This passion aids in convincing them to follow your recommendations to a T. Another way to help them understand your passion is by only recommending products and services that you truly believe in. When you're looking at your list of potential recommendations, ask yourself, "Would I tell my mom to get these glasses? Would I want my best friend to get this exam?" If the answer is yes, then you're recommending the right lineup of services. If the answer is no, then it might be time to streamline your offerings.
Offer Nutritional Intervention
An easy way to personalize care is by offering nutritional intervention, specifically from EyePromise®. EyePromise offers a full range of pharmaceutical-grade eye health nutraceuticals designed to support several eye health needs, including:
Age-related eye health issues
Occasional dry eye
Eye health related to diabetes
Screen time
Overall health and wellness
Sports performance
Along with a nutritional solution for almost any eye health need, EyePromise offers a turnkey program to increase patient compliance and reduce practice workload. The EyePromise Auto Refill Program is an auto ship option for EyePromise nutraceuticals, delivering your patients' prescribed EyePromise product directly to their door automatically based on when they need it. These auto shipments also eliminate the need for you to stock product in-practice, reducing overhead and upfront investment.
If you're interested in learning more about partnering with EyePromise, have your local Regional Account Manager contact you!
These seemingly small changes can have a big impact on your practice success and patient outcomes. Consider making some adjustments in your office and track your progress to see if they make the effect you're looking for. Nutritional intervention through an EyePromise partnership is an easy first step. Learn more about partnering with EyePromise and start your journey to success today!